The 37th Annual International Rx Award wins are in, and we are happy to announce that our collaboration with GLG Communications, a Montreal agency "whose sole purpose is to exceed its clients needs", has won 3 prestigious RX awards! In fact, GLG Communications was the most awarded Canadian agency!
Every year, the Rx Club Show recognizes exceptional creative achievements in the healthcare industry and maintains its status as an internationally acclaimed event, featuring participation from agencies in Austria, Canada, China, Germany, India, Italy, Spain, the UK, and the USA. This serves as a genuine showcase of the innovative contributions from creative minds within the healthcare industry.
The triumphant trio of winners this year spans from the most effective sales representative material to the top-performing promotional mailer. Without further ado, take a look at this year's award winning trifecta.
Expand the Possibilities
Winner in the "Best Sales Rep Material" Category
Biocryst® utilized this Slider design as a sales representative informational leave-behind for their Orladeyo medication. This award-winning slider, shaped like a pill, incorporated a back slit for sales reps to insert their business cards.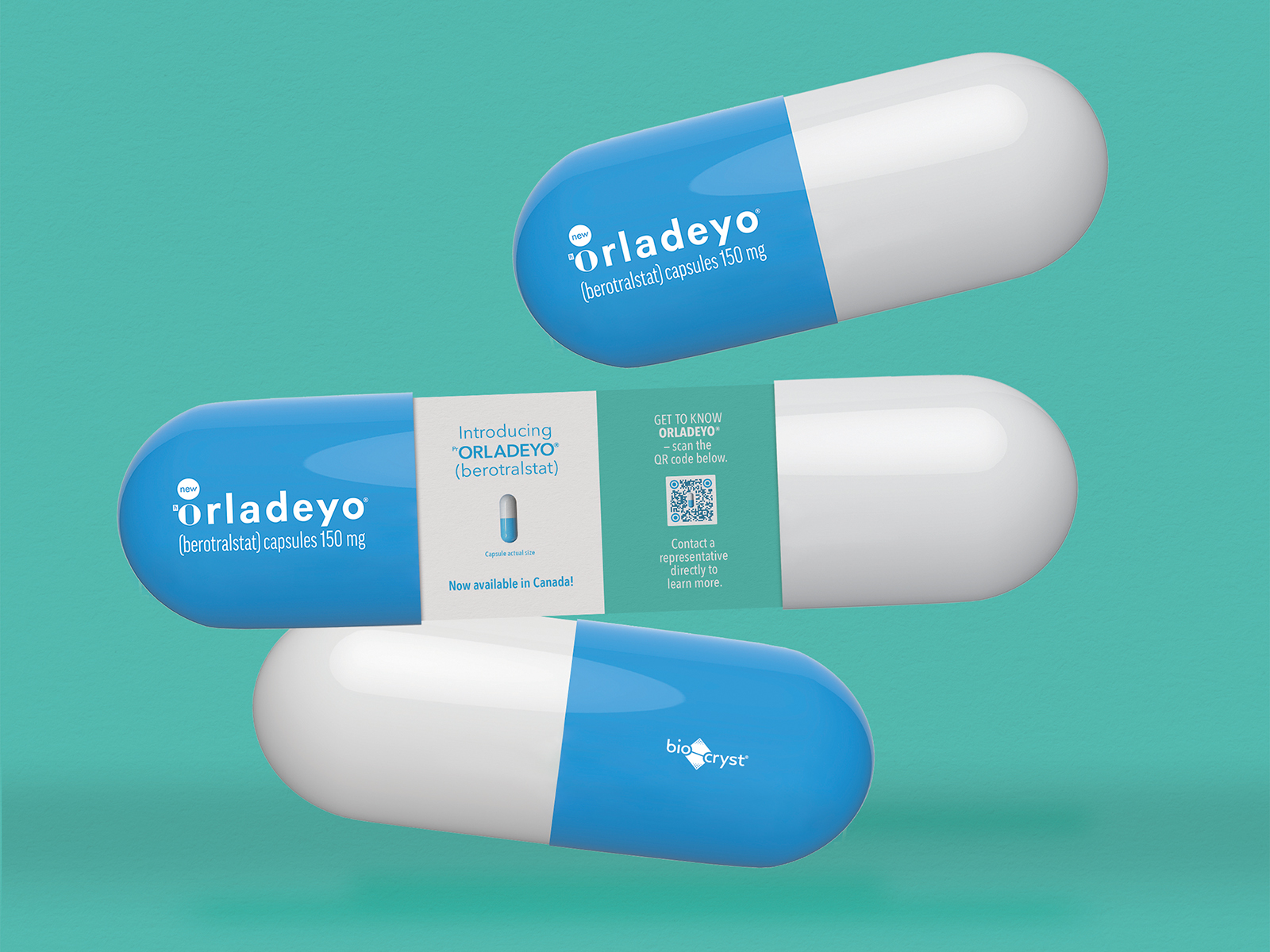 Click here to see more images of the Biocryst® Slider.
Flip the Switch
Winner in the "Best Patient Information Booklet/Newsletter" Category
This booklet was designed to educate patients about Hereditary Angio Edema (HAE). The cover of the booklet featured the changing picture mechanism allowing the image to automatically transform while the tab slides and locks with the caption "Activate Your HAE Journey." The booklet included several sections organized by individual tabs. As you open up each tab there is a comprehensive 2 page spread with information about different HAE topics such as diagnosis, triggers, treatment and resources.
This piece not only won the prestigious Silver award but was one of only 8 silver medals across ALL categories and all entries!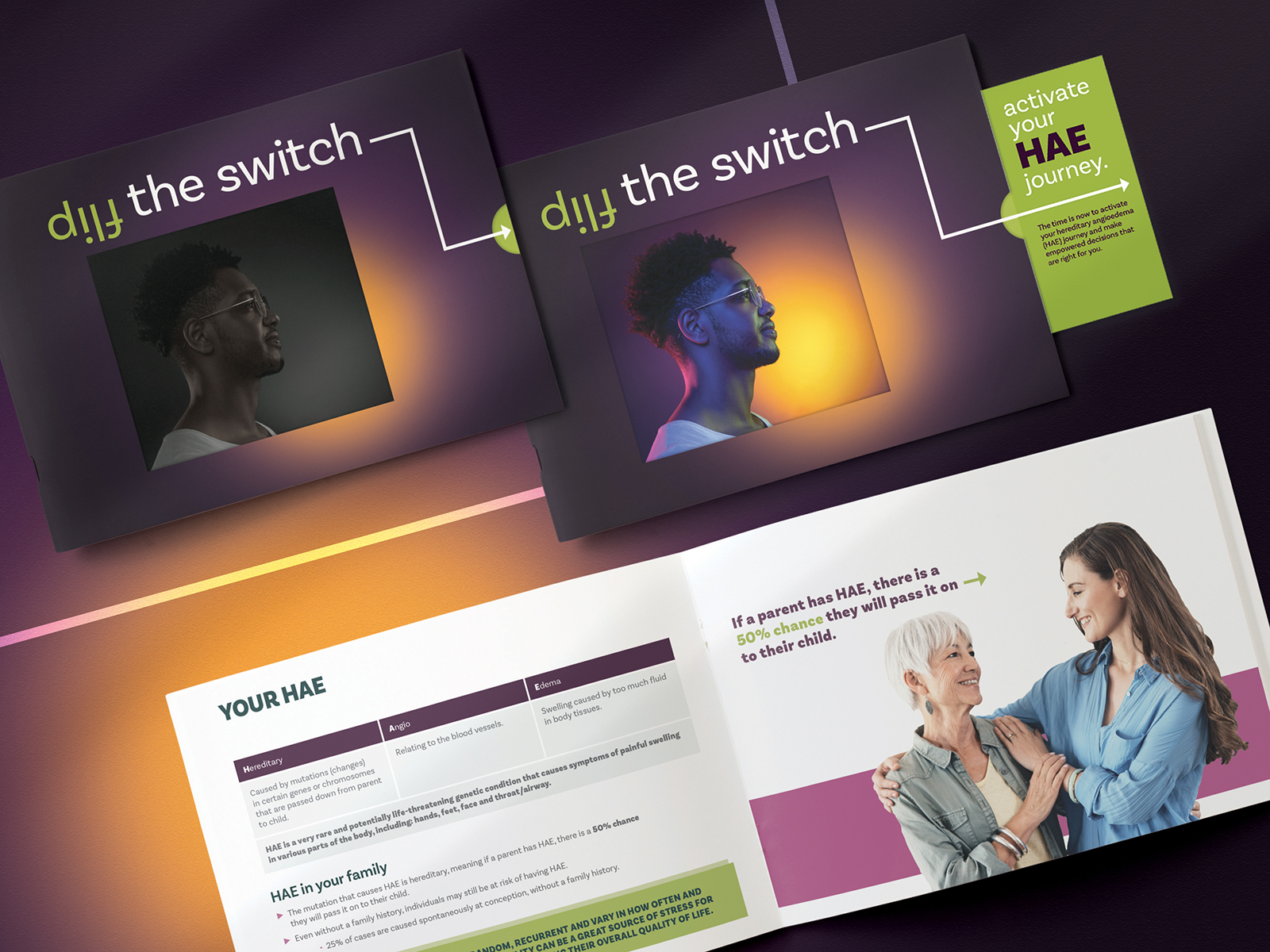 Click here to see more images of the HAE Educational Guide
Twinkle Twinkle Little Star
Winner of the "best postcard mailer, 3-D mailer, dimensional mailer, premiums" category
GLG Communications used our Spinner design as a holiday card last year. The card featured a captivating multi-layered die-cut star at its center that twirls when opened, while the back of the card featured an image of multiple champagne glasses raising a toast to the holiday season and the upcoming new year.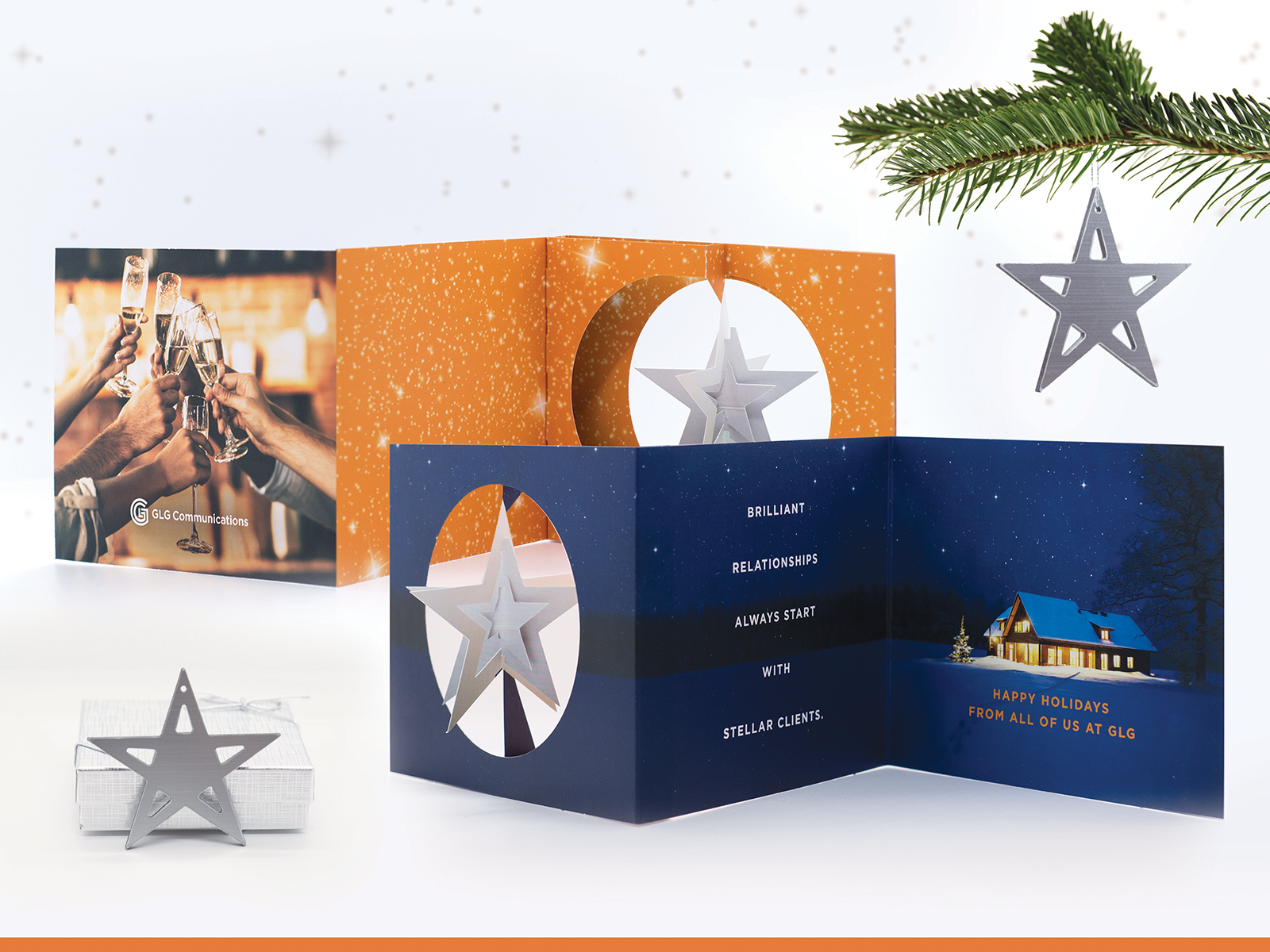 Click here to see more images of the GLG Holiday card here.
We are so grateful to GLG Communications for this collaboration and look forward to many more! To learn more about the RX Awards and meet the other winners, visit the RX Awards website!
international rx awards, rx awards, rx awards 2023