The holidays may seem distant, but it isn't too early to start planning your holiday greeting strategy.
The holidays are a great time to check in with your customers and prospects and to wish them a happy holiday season. Email greetings are great, but they don't deliver the whimsy and joy of receiving a greeting card in the mail.
We have hundreds of high-impact holiday print designs that will leave a lasting impression with your customers. Here are just a few examples.
Custom Globe Greeting Card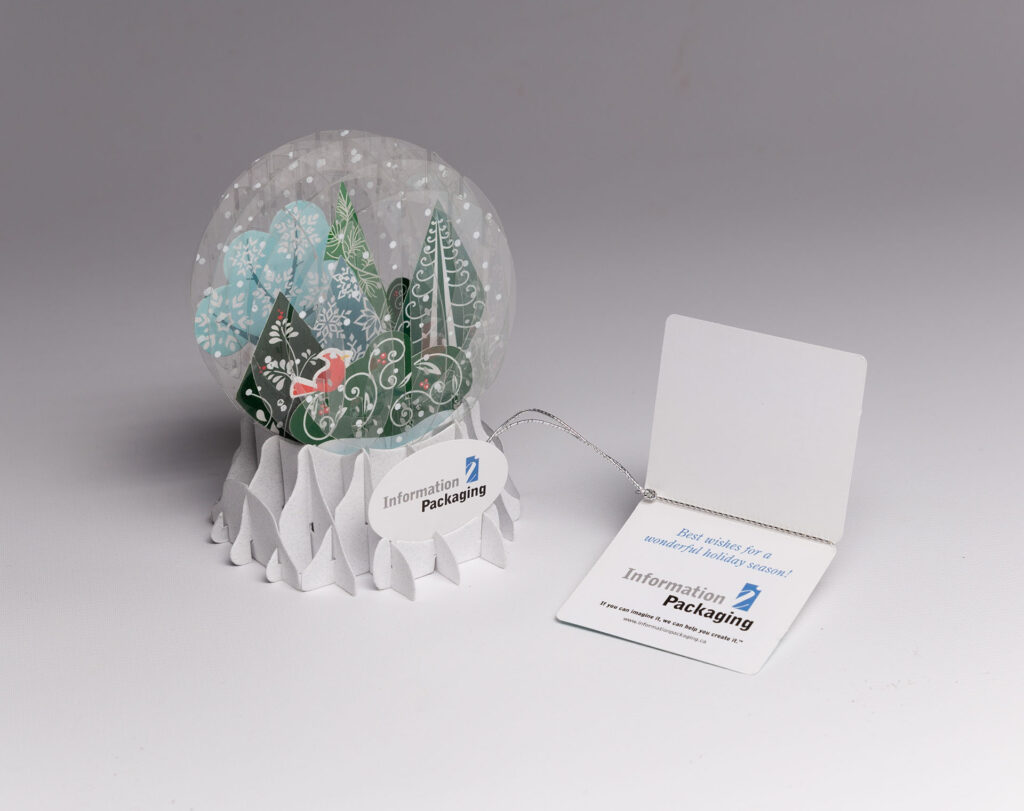 Our popular Holiday Globes make the perfect keepsake for your business and they are fully customizable. All of our globes ship flat, and take on their fully dimensional shape just by pressing in the sides. Customize the tag and the card with your own holiday greeting.
Spinning Tree Greeting Card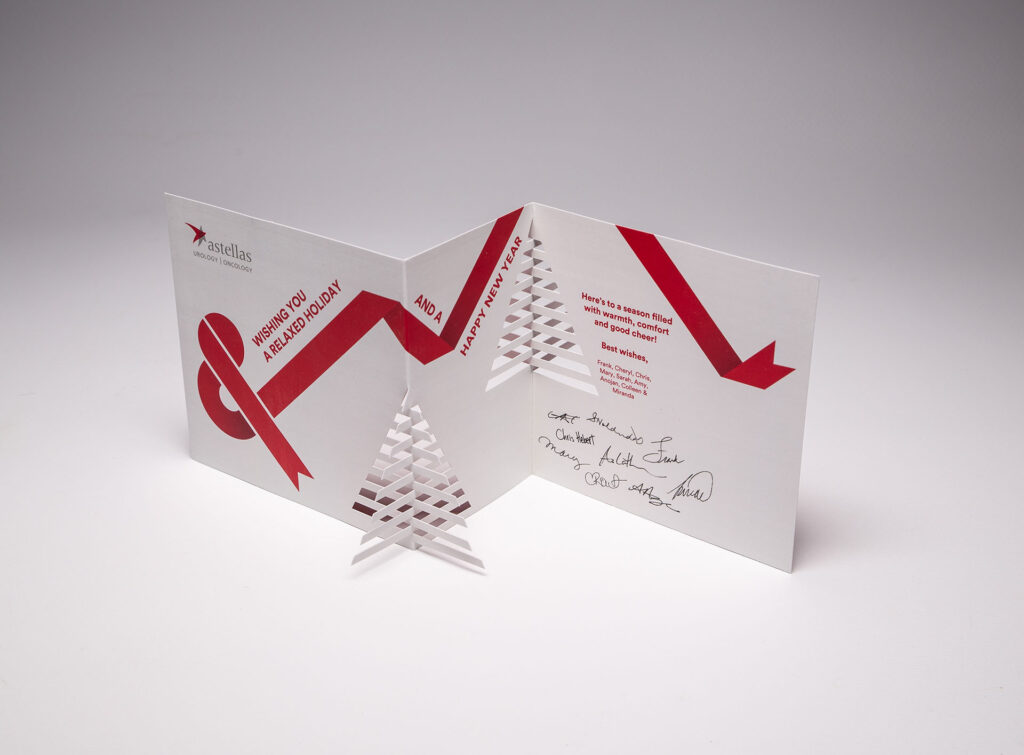 The die-cut tree that appears on the cover of the card automatically spins and dimensionalizes when you open up the card. Once the card is opened up, there is another die-cut tree on the inside that spins simultaneously. Astellas used this design to wish employees a happy holiday season.
Extendo® Pop Up Cube Holiday Card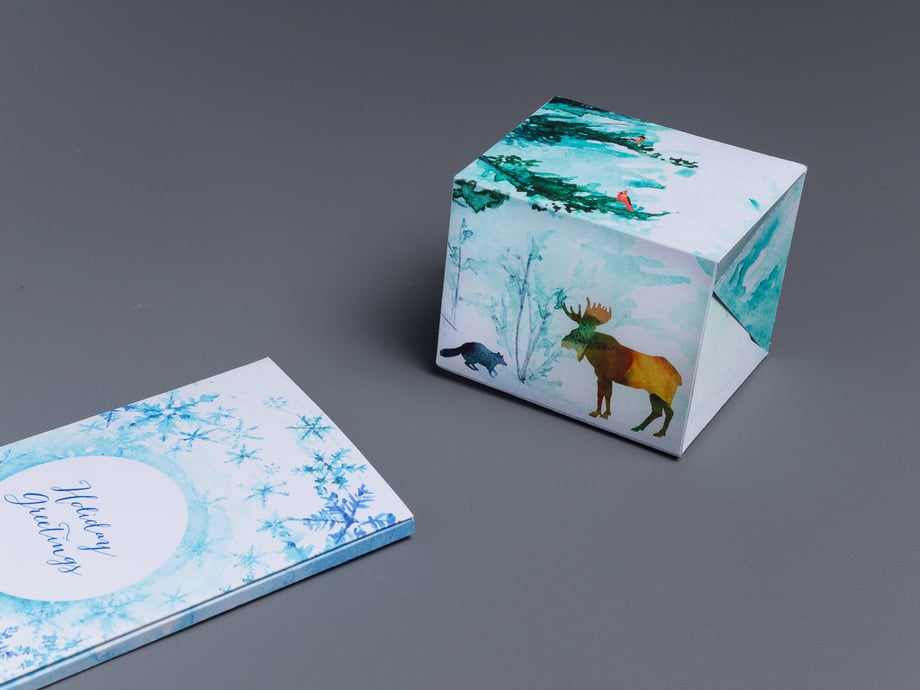 Our Extendo® Pop Up Cube is a great addition to our line of dimensional holiday cards and a great promotional product. Whether you choose to customize it with your holiday greeting or your promotional message, it is sure to grab attention. At first glance, this product seems to be our typical Extendo® design, where you pull the tab and one panel extends out of either side of the base. But here's where the fun comes in – just pull the tab, and unexpectedly a 3.25″ x 2.5″ x 2.5" pop up cube springs from the inside of the base right before your eyes.
Magic X-Ray Viewer Holiday Card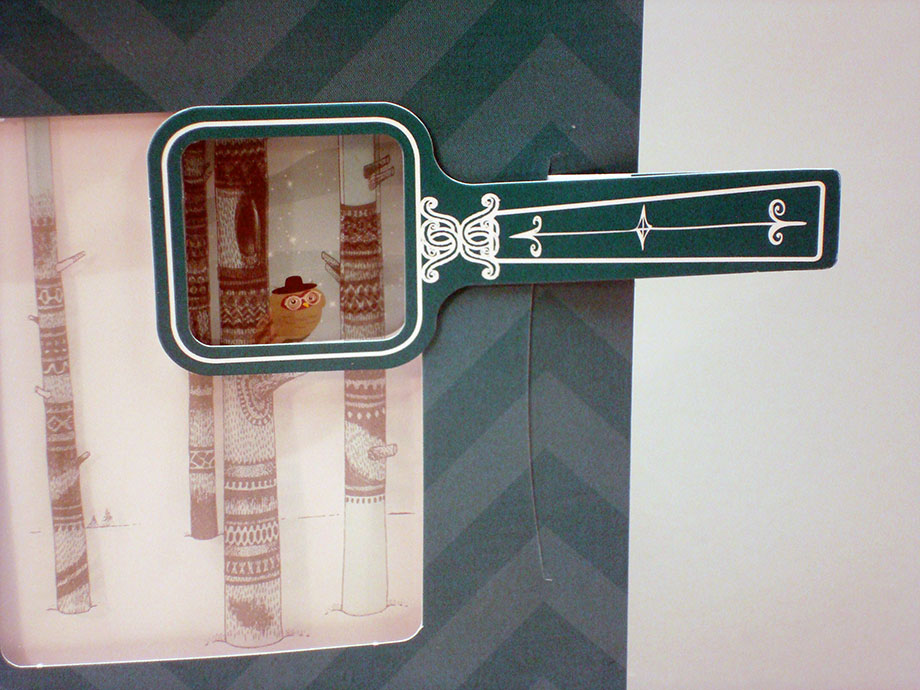 We used one of our own designs to wish our customers a Happy Holiday season. The cover of the card featured a mylar window with a paper magnifying glass on top. As you move the magnifying glass around the mylar window different whimsical images magically appear behind the magnifying glass.
Holiday Perpetual Folder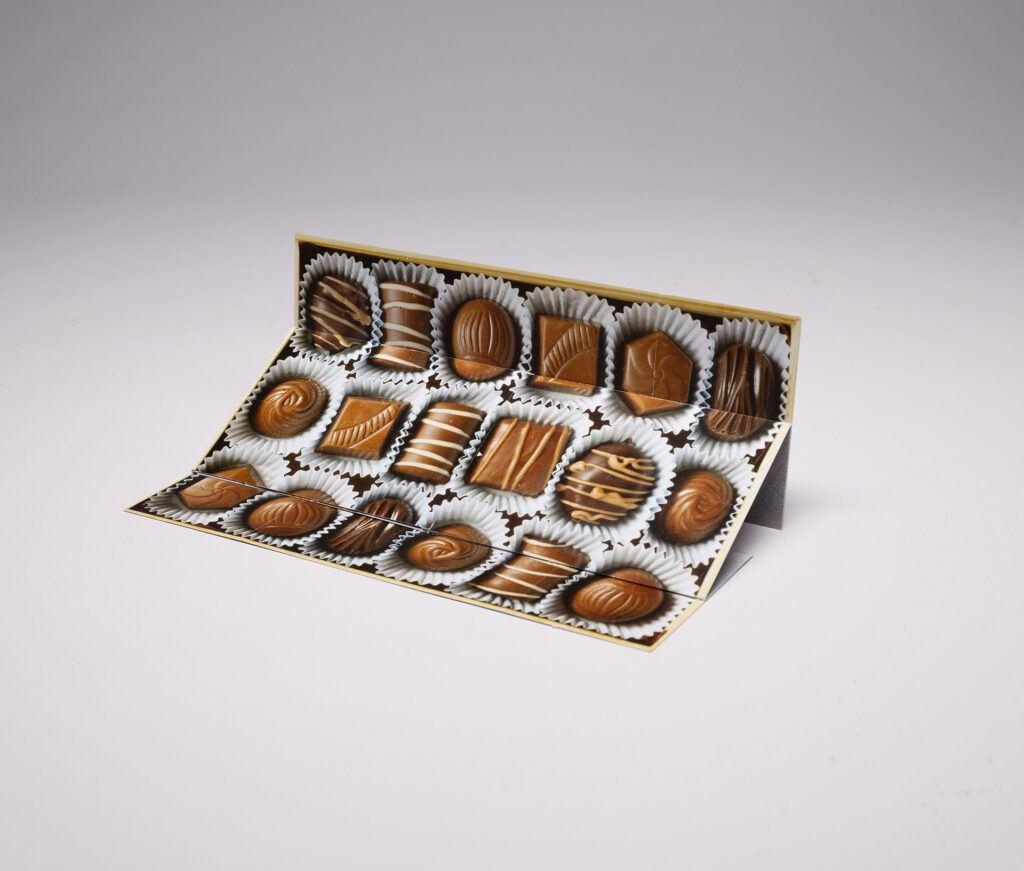 The Perpetual Folder is popular for its ability to engage and surprise the recipient. With its multiple panels that turn in succession, it is the perfect design for telling your story or delivering your holiday message.
Whether you are looking to create a custom holiday card or choose to use one of our tried and true designs, we can help you design the right card for your brand. Contact us to get started.