Today we put the spotlight on a storytelling superstar – The Flipbook. The Flipbook makes page turning interesting and engaging. When you pull on the tab, the pages automatically flip making it a lot more interactive and entertaining than just turning the page.
You can customize the Flipbook to incorporate die-cut pages, and even add a well at the end to carry a premium or USB. The possibilities are endless with this amazing design.
Take a look at how some of our customers have used this fun design.
PinnitMax™ Flipbook Mailer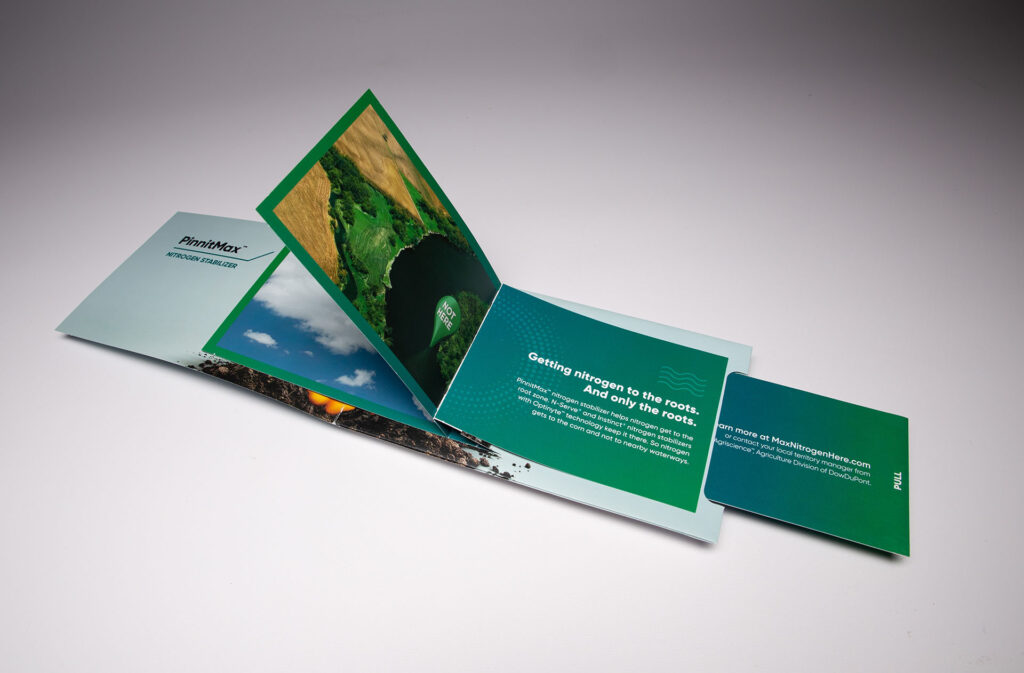 Corteva™ used the dynamic Flipbook design to promote its' PinnitMax™ product. The inside of the mailer featured a pull tab and once pulled, several pages turn in succession with each page telling a story. The call to action is delivered at the end when the tab is fully extended.
NWMO Flipbook Brochure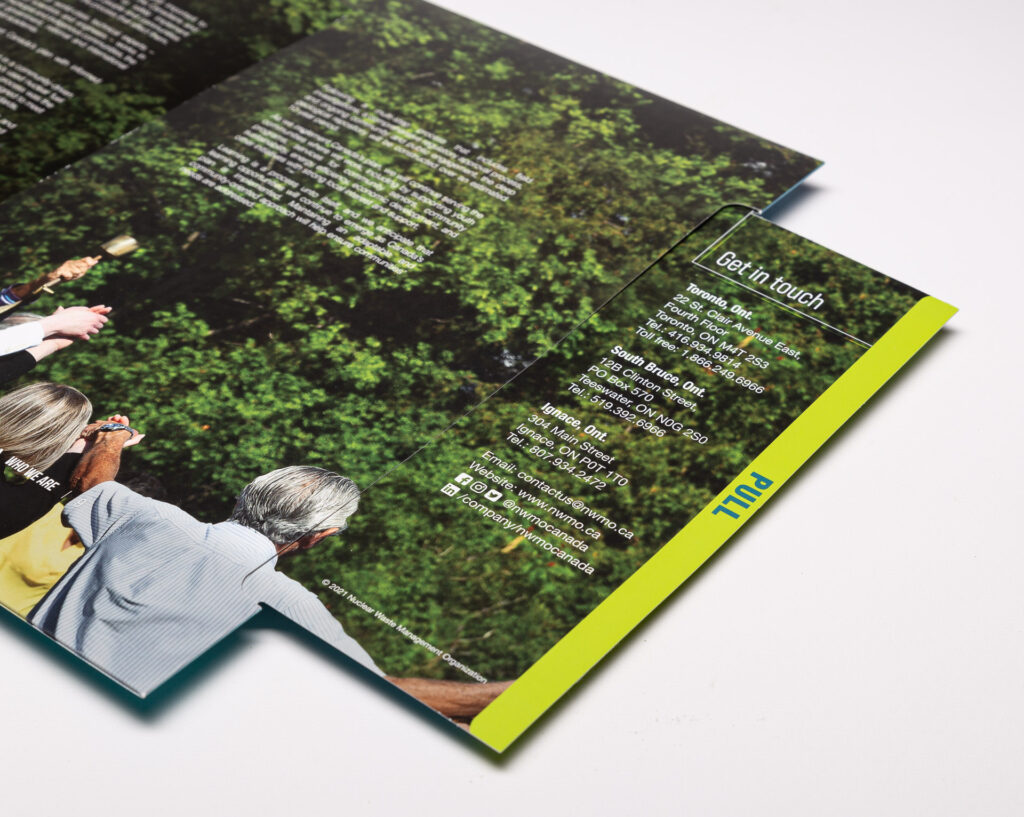 Want to make page turning interesting and memorable. Here's one way. Nuclear Waste Management Organization (NWMO) used this Flipbook brochure to inform businesses about this very important non-profit organization. When you pull on the tab inside the brochure, the pages automatically flip in succession with each. The pull-tab panel featured information on the different ways to get in touch with NWMO.
Mitsubishi Outlander Morphing Flipper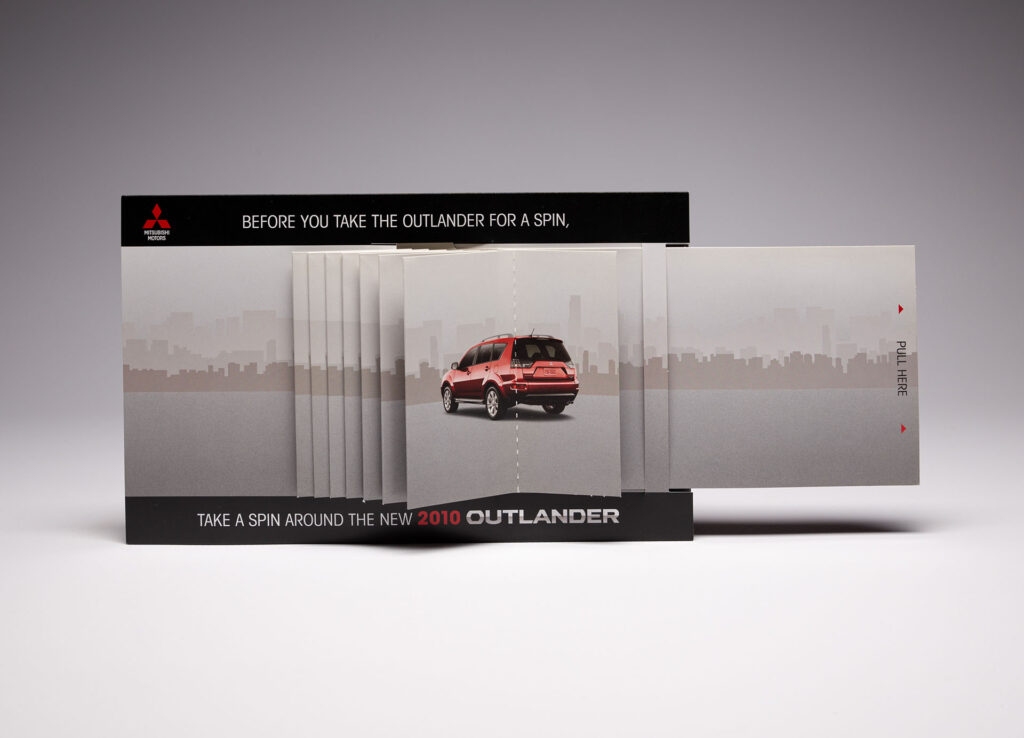 Mitsubishi Motors used our Morphing Flipper to demonstrate the features of its redesigned Outlander vehicle to prospective buyers, and to encourage them to book a test drive and "take a spin around the new Outlander." As you pull on the tab that is on the cover of the mailer, the image of the vehicle literally spins full circle, tying in perfectly with the messaging.
In Summary
The Flipbook is an incredible way to tell your story. Use it to build anticipation, to animate your graphics, to deliver a payoff or make your call to action stand out.