Dimensional and interactive print is at the forefront of everything we do, but we also recognize that the results and impact of a beautiful dimensional printed piece is only as good as the creative that is applied to the design. Bold graphics, catchy headlines, an engaging call-to-action and great branding are all an important part of what makes our storytelling designs unforgettable.
We love it when our customers make their stories come to life with one of our engaging designs, and often times, quite literally. We've put together some great examples of how our customers applied fantastic creative to amplify dimensional print even more. Take a look.
Novus Reference Guide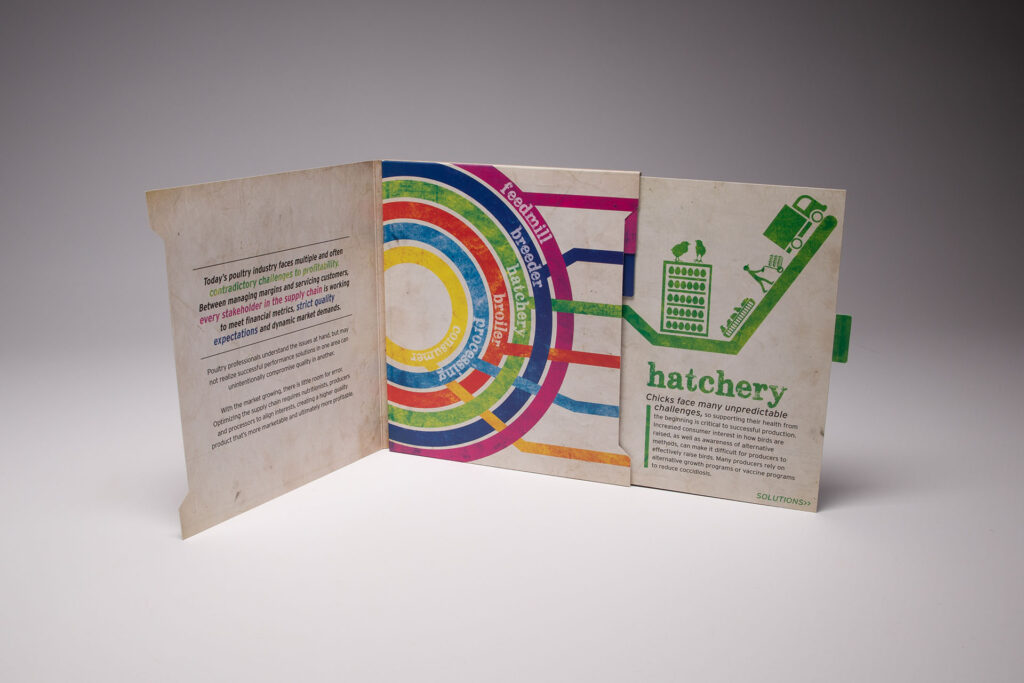 Novus used this reference guide to demonstrate how it is working to face the poultry industry's biggest challenges. This comprehensive reference guide featured several tabs on the right-hand side that pull out and lock to reveal different information in an organized way. We love how each of the bold lines used to represent each challenge extend as you pull out each tab. Learn more about this project.
CIBC Costco Locking Slider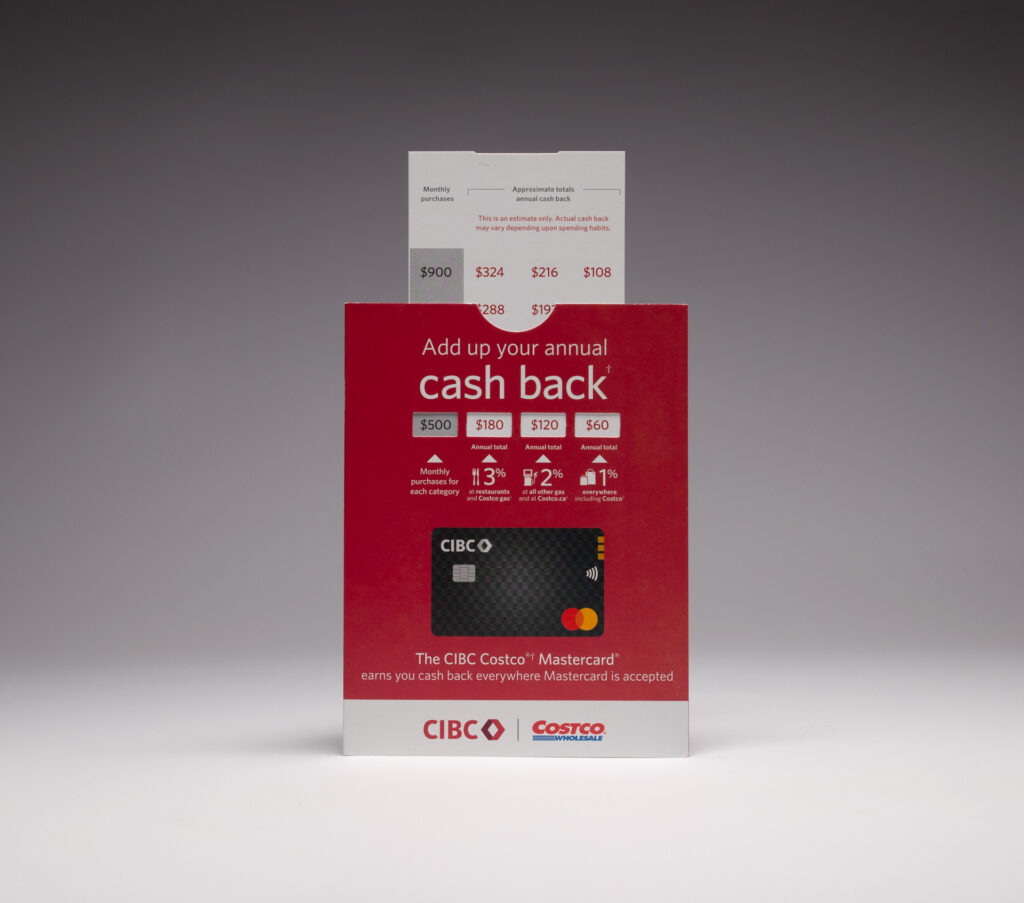 Communicating to consumers how your rewards plan is superior to others can be daunting. That's why Costco used our patented locking slider design to inform executive club members of the benefits of its CIBC Mastercard. When you pull up on the cover tab, the numbers inside the 4 die-cut windows automatically change to reflect the different reward amounts based on the amount of purchases. The inside of the brochure featured 2 die-cut windows that transformed as you pull up on the tab to show the 2% award calculation based on the value of monthly purchases. The panel slides and locks into place ensuring the information remains intact for future reference. Learn more about this project.
Canada Post Pop-Up Cube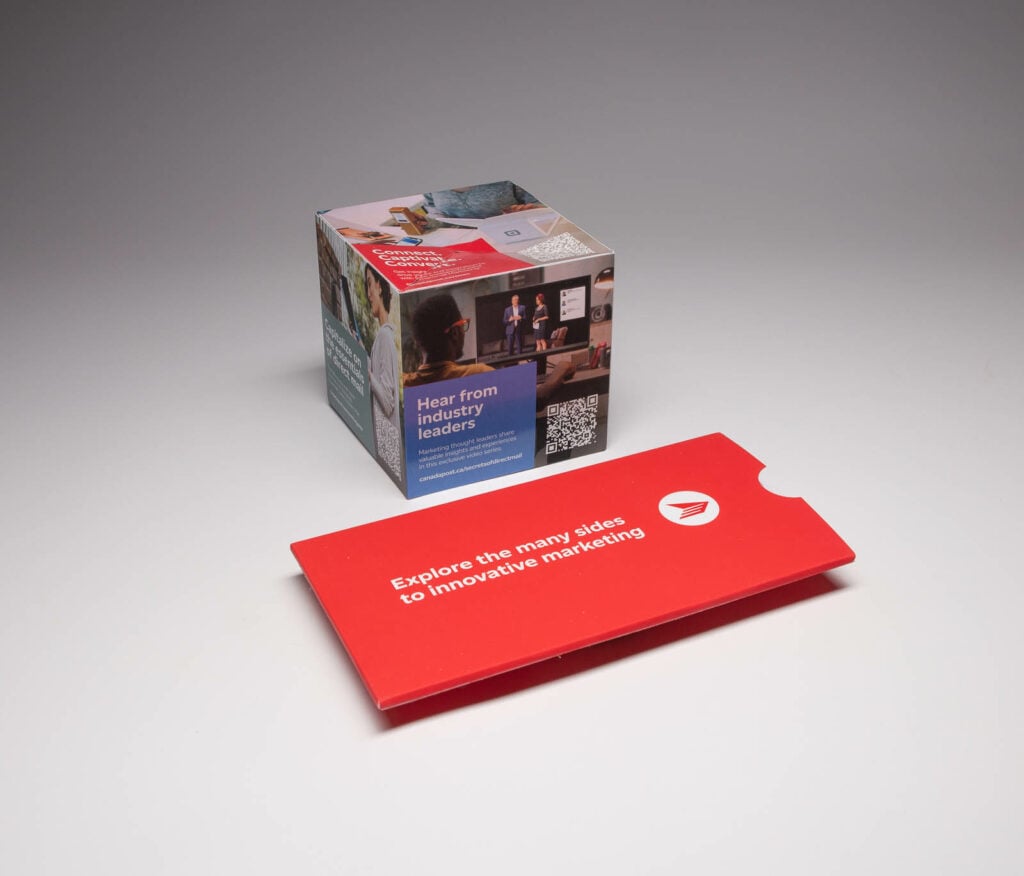 Canada Post invited consumers to explore the "many sides" of Smartmail Marketing™ with non other than the Pop-Up Cube! The many sides of the cube were the perfect companion to their messaging. The cube was designed to be an interactive resource featuring links to everything consumers need for marketing success right at their fingertips including case studies and exclusive video content to essential guides and expert insights – all navigated with ease thanks to custom QR codes.  Learn more about this project.
KYNMOBI® Venetian Slider
How do you show a before and after effect in print? Here's one way!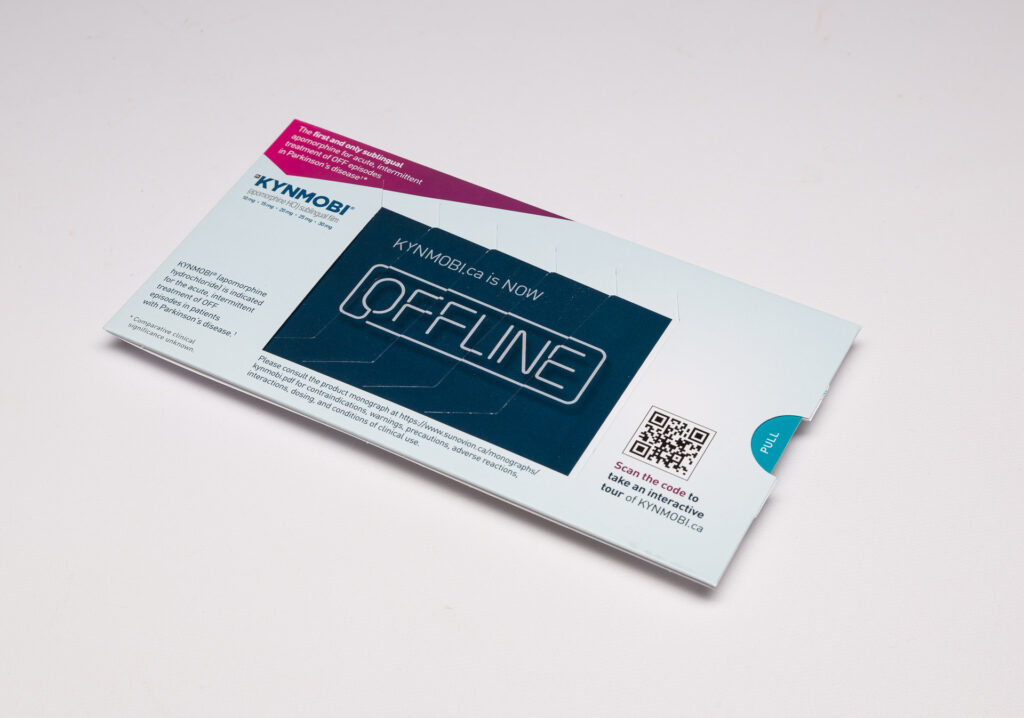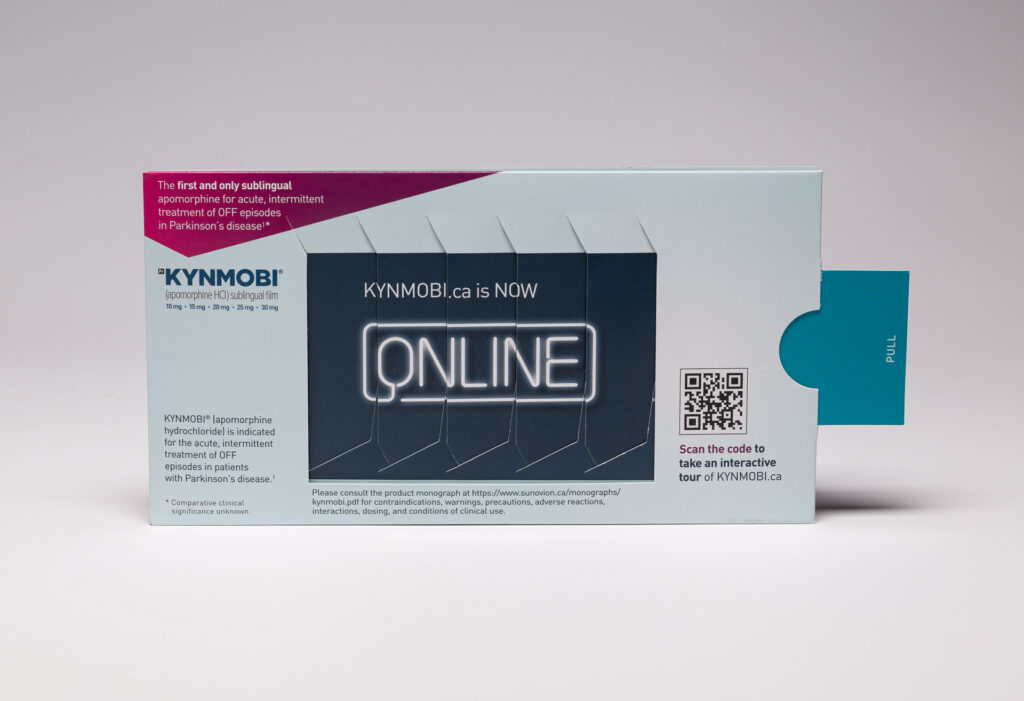 Sunovian Pharmaceuticals used this self-mailer to invite physicians to an interactive tour of KYNMOBI®. The design they chose was our Venetian Slider. The image on the cover automatically transforms as you pull on the tab while the cover and the inside both featured a QR code that launched the interactive tour. Learn more about this project.
Ford Focus Self-Parking Mailer
Self-parking what? Innovative automotive technology warrants innovative marketing. That's exactly what Ford decided to do. They used this mailer to introduce the new self-parking feature of its Ford Focus vehicle. When you open the mailer, the cutout image of the Ford Focus vehicle displayed on the cover automatically backs up and into a parking space. This design allowed Ford to bring its message to life in an impactful and memorable way!
In Summary
Dimensional print is a powerful marketing medium that has consistently demonstrated superior results when compared to traditional mail, but it can still fall flat if the creative doesn't hit the mark (pun intended). Over the years we've seen some of the largest brands make it their own and leverage its power by combining it with incredible creative. Contact us to learn more about how you can maximize the results of your next campaign by adding your own unique creative touch to one of our dimensional print designs!