Traditional "sales calls" have changed. Virtual meetings are the norm and will continue to be for the unforeseeable future. The way we meet and how we sell products and services has changed significantly. How can you make the virtual selling experience more memorable while eliminating zoom gloom? Sending a high-impact sales aid or follow-up direct mail piece can certainly augment your prospect's virtual experience and connect them to your messaging more clearly.
Print advertising has come a long way. With the addition of Video, QR Codes, Augmented Reality, Sound and Lights, you can now engage with your audience in an exciting and remarkable way. Take a look at some examples:
Add an element of surprise
RBC Royal Bank used the Double Centre Pop design to send customers in the agricultural industry information about RBC Equipment PurchaseLine™. The mailer shipped flat but then popped up in the center to reveal a display panel while the base forms to allow it to stand on its own. This design is also a great desktop keeper because it stands on its own keeping your brand front and center even after your call is over.
Add video
Video can help your audience gain a better understanding of your product. Kraft Foods used these video boxes to deliver exclusive new product samples to select grocery chains nationwide. The videos featured key information about the new food products.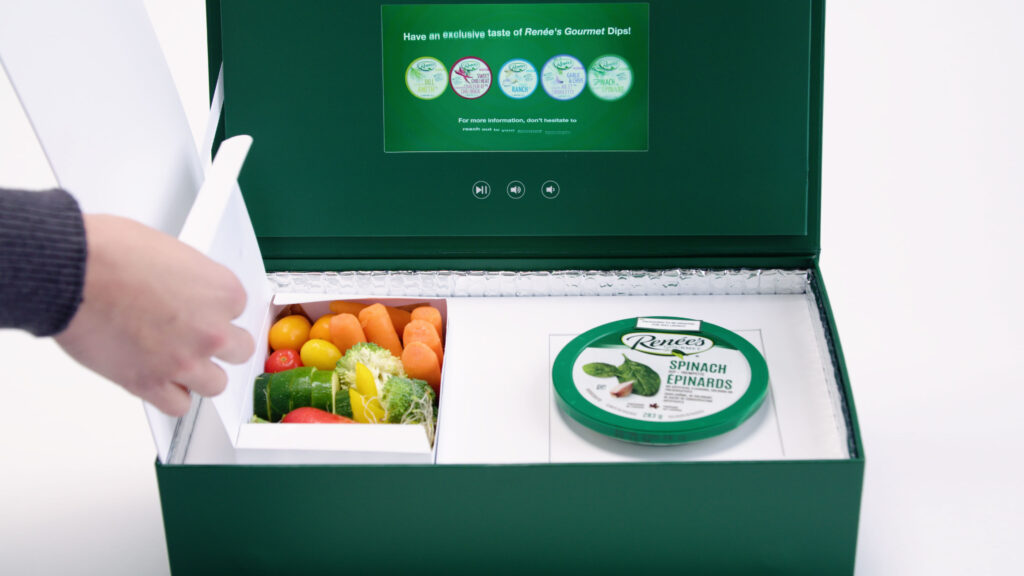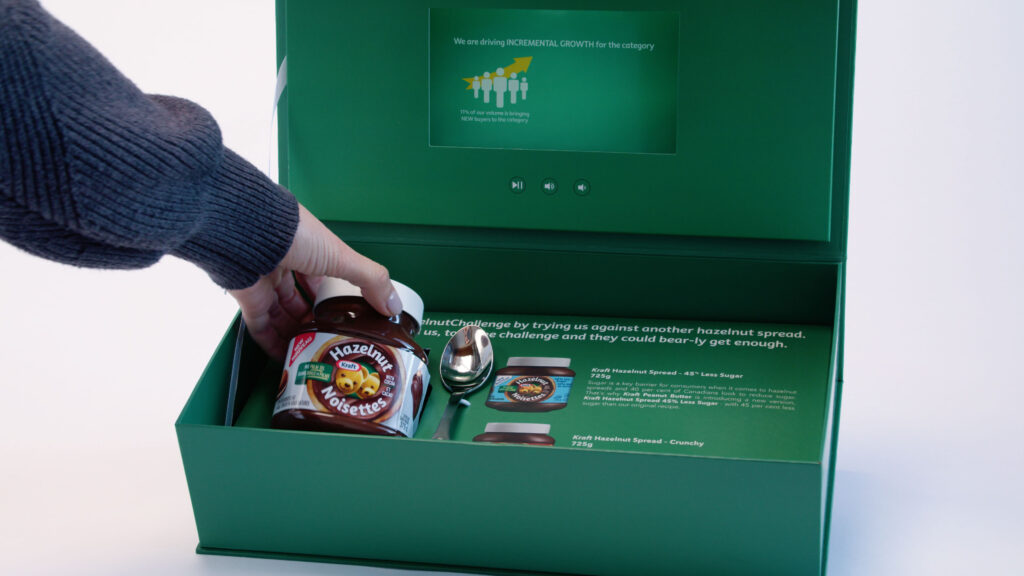 Add a QR Code
QR Codes are HOT right now. Especially with more and more people seeking contactless methods to get the information they need. Add a QR code to your sales aid or follow-up direct mail piece to get your audience to a specific landing page to learn more about the product you are selling, or to request samples of your product after your virtual demonstration. Eisai used this Telescoping Folder design to send information to physicians about DAYVIGO®, an insomnia prescription medication. One of the 4 panels featured a QR code that launched a physician's portal where they could request samples of DAYVIGO®.
Make it organized
This sales kit for Petro-Canada was comprehensive and organized. When you pull out the tab, 2 panels on the inside slide out, unfold and lock. Each panel featured a pocket containing additional literature and information. Because of the locking mechanism, it allowed recipients to keep all the information organized and in one place. The Telescopic design made it engaging and fun.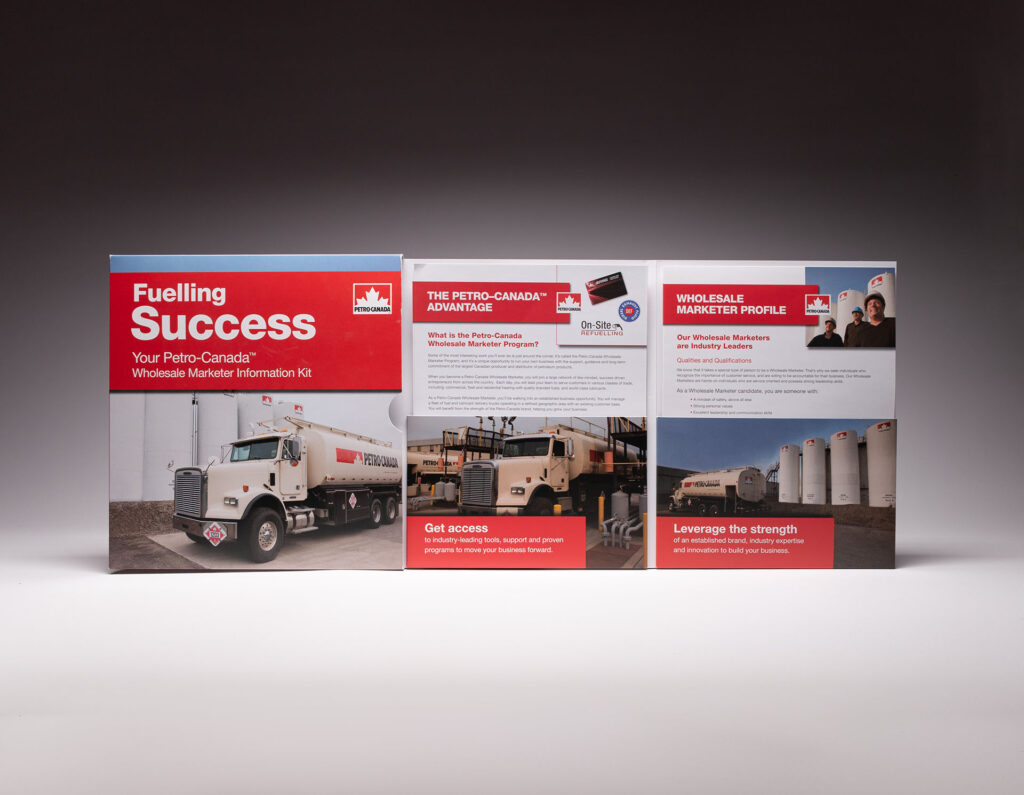 Conclusion
Adding a tangible and exciting element to your selling strategy can help your message resonate and leave a lasting impression with your audience. Better yet, having something visual on hand can help your audience gain a better understanding of what your company has to offer. You can even personalize your direct mail piece so that your personal information is always on hand. Click here to see more of our presentation and sales kit solutions.