A new year brings with it the promise of something new, fresh and different and as consumer behaviors evolve and new technologies arise, the way brands look at their marketing strategies must also be new, fresh and different. We are always excited and on the lookout for emerging marketing trends, so we scoured the internet to compile what some of the marketing experts are predicting when it relates to social media and direct mail. Here's what we found:
In Social Media, TikTok and LinkedIn will be King!
Due to the many changes occurring at Twitter, experts are predicting more marketers will be integrating TikTok and LinkedIn more than ever into their overall social media strategy.
Here are some highlights from TikTok's newly released TikTok's 2023 What's Next trend report:
Marketers need to be more entertaining in 2023—this means curating videos that grab attention and earn trust
Humorous, uplifting and helpful videos garner more attention and trust. Since the pandemic users are more engaged and entertained by videos that make them feel happy
Brands should create videos that offer solutions to a problem. Have you ever heard of "Things that TikTok Made me Buy?" Things that TikTok Made me Buy videos are what consumers call super powerful quick videos that influenced them to purchase a product that solves a problem
In 2023, marketers should hone in on the particularity of specific groups and micro-target groups even further. For example, instead of addressing #moms, speak to #fitnessmoms or instead of #amazonfinds, try #amazonhomefinds.
Read the full TikTok trends report here.
LinkedIn Trends for 2023
More than 59 million companies use LinkedIn to connect with its' 875 million members. Generally used as the social media platform of choice for B2B marketers, LinkedIn is seen as more of a networking tool where businesses can share important news about their specific industry but B2C companies can definitely benefit from this platform with a well thought out strategy. Here are some predictions for LinkedIn:
With an average attention span of 8.25 seconds (down from 12.5 in 2000!) short-form videos will be the preferred format for most brands and businesses
Brands will be providing more useful content in formats that are easy to digest (think Infographics, videos, podcasts, relevant articles, etc.)
Influencer Marketing will Continue to Grow Exponentially
The history of influencer marketing goes back to PayPerPost, the first influencer marketing platform, and has gone full speed ahead ever since. Here are some statistics:
61% of consumers trust influencer recommendations compared to 38% who trust branded media content
An influencer marketing strategy is no longer "optional." It is essential. With so many products competing with yours, brands will need to get more creative to engage influencers whether it's an unconventional "unboxing" experience or the element of surprise. Here's one example: This KENDALL & KYLIE x Ardene Video Box was used to hype up influencers around their exciting new clothing launch. More about the video box here.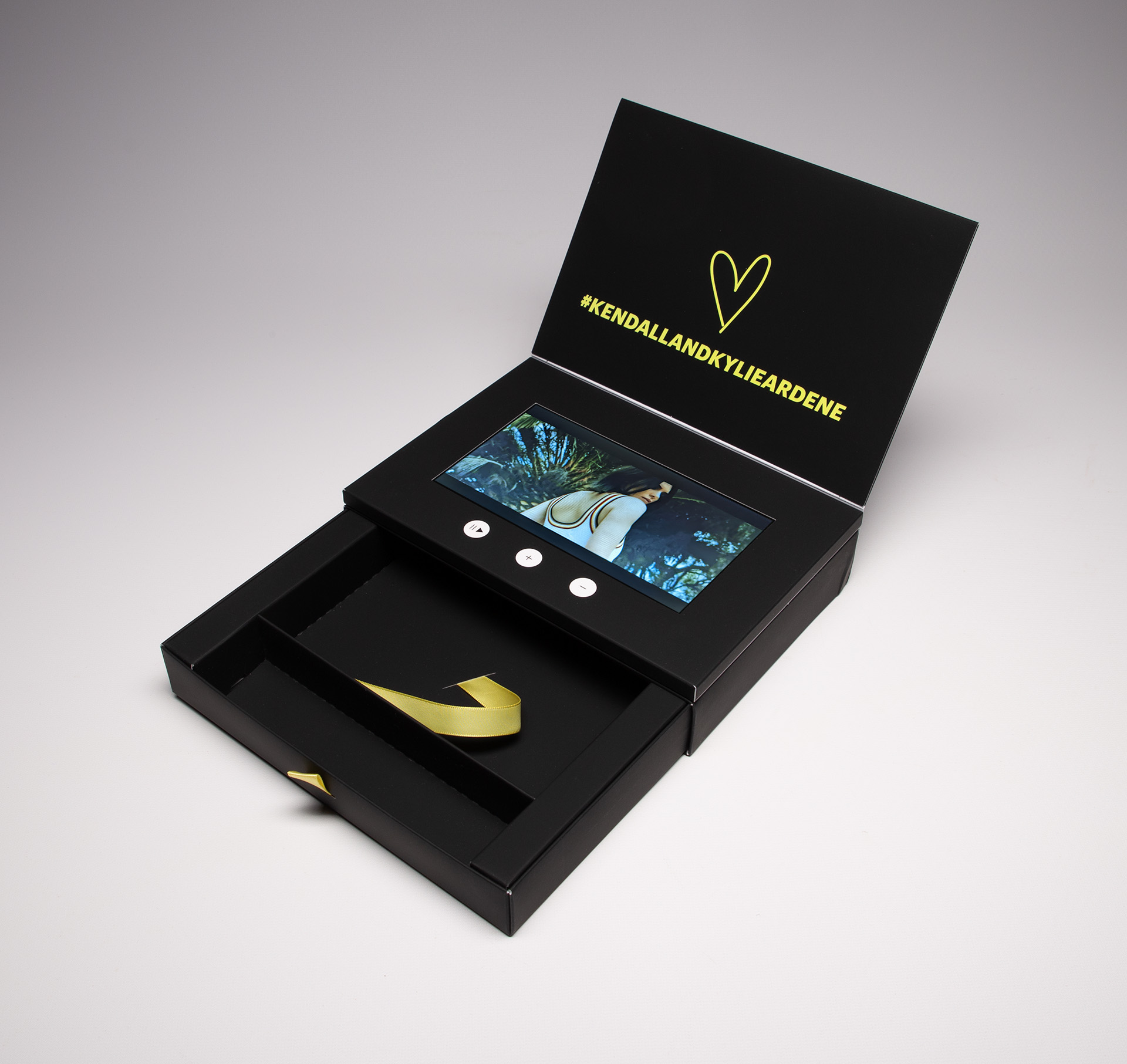 This launch kit for Google's "Unboxing Event" was used to promote their new store and products. The boxes, which were designed like a puzzle with each piece carrying a different product, were sent to major influencers who then vlogged and posted videos of the box on YouTube. It generated an astounding 9 million views on YouTube! More about the box here.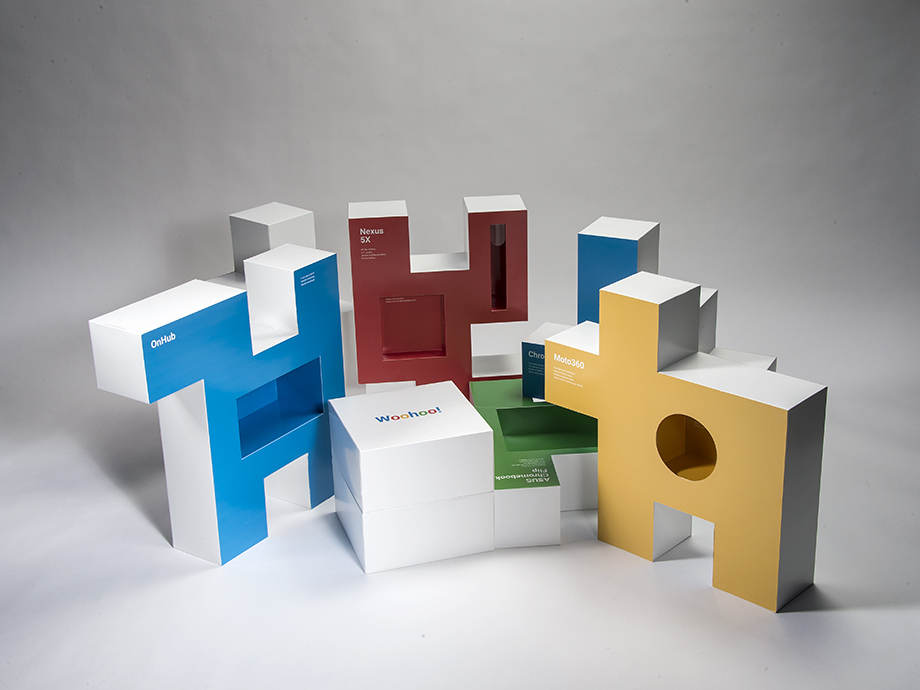 Direct Mail: The Comeback Kid
Dubbed the "comeback kid" by many marketers, direct mail is on the incline. Of course, we're partial to direct mail and believe it is a crucial member of the marketing mix, but don't take our word for it. Here are some recent statistics:
Statistics from the USPS show that marketing mail revenue in increased $681 million, or 4.9%, over the previous year
B2B statistics show that 23% of "big brands" plan to increase their advertising dollars on direct marketing (vs 14% on email marketing) in 2023
75% of Millennials find that the mail they receive is valuable. It's not just about the coupons and discounts (source: Dataman Group Direct)
90% of Millennials said they would prefer postal delivery over email when receiving promotional items (source: Dataman Group Direct)
80% of Millennials want brands to entertain them. which means marketers need to make their direct mail entertaining by incorporating some of the latest technologies (source: Dataman Group Direct)
The inclusion of digital components have only amplified direct mail's effectiveness and helped bridge the gap between print and digital. Here are some of the direct mail trends that are here to stay:
QR Codes
QR codes have made it possible for brands to drive consumers to their desired destination while allowing marketers to track the success of their campaigns. Website URLs, apps, text, numbers, how-to videos, and even files can all be embedded into a single QR code and accessed with a simple scan of a smartphone. Some QR Code statistics from QR Code Chimp:
Over 6.5 billion people — 83% of the global population — own a smartphone and that number is predicted to rise. Since QR codes are a smartphone-centric technology, the increasing adoption of smartphones will contribute to the rising use of QR codes
Back to whole attention-span thing. As attention spans continue to decline, the need for instant gratification will rise. QR codes allow brands to drive consumers right where they want them without the need to type in an awkward URL or phone number
The total number of smartphone users is set to reach 7.33 billion by 2025. As smartphone adoption increases, the use of QR codes will naturally increase
Marketers are getting creative with how they're using QR codes by customizing codes with their logo, colors and even their brand icon. Pharmaceutical companies use them to drive patients and physicians to interactive tours or unique URLs where they can learn more about their products. Colleges and universities are using them to drive prospective students to virtual tours of their campus and brands like BMW are using them to encourage customers to book their next service appointment. Learn more here.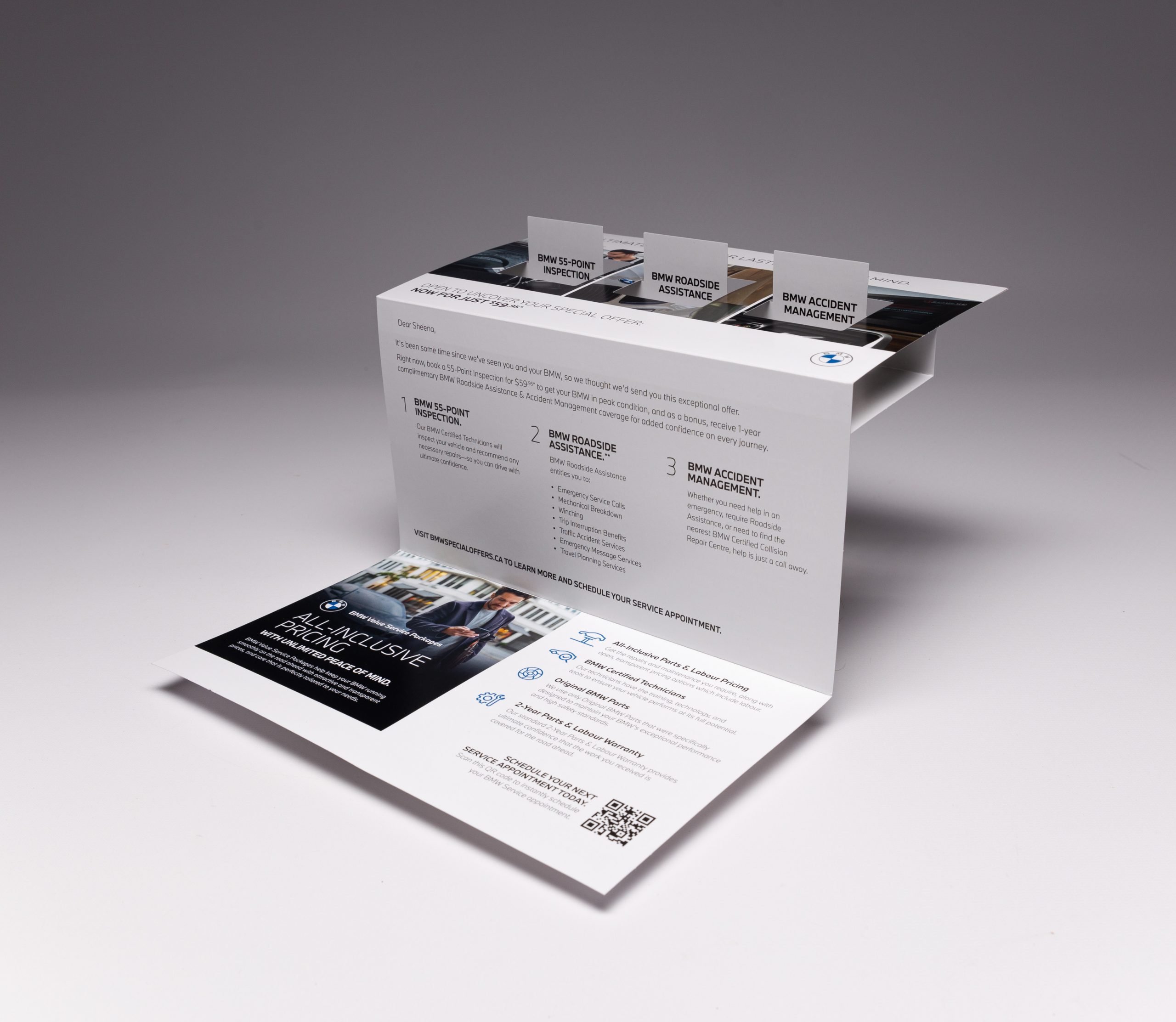 In this example, Sunovian Pharmaceuticals used a QR code on a self-mailer to invite physicians to an interactive tour of KYNMOBI®. Learn more here.
The Reality of Augmented Reality
Back in 2008, BMW launched one of the first ever augmented reality (AR) print campaigns. They designed an AR magazine ad that brought to life a virtual model of the new car on the magazine page by holding the ad in front of a computer camera. Since then, numerous brands have been using AR to fully immerse consumers in their brands, and this is not just for adults.
Ally Bank used the captivating power of AR to help educate children about earning, spending and saving. The oversized cube delivered flat and then automatically popped into its 3 dimensional shape. Scanning the QR code with their Smartphone unlocked 4 different AR experiences the child could access just by pointing their phone at any of the cubes sides.
The addition of AR in print is also helping Pharmaceutical companies give physicians instant access to the information they need. This AR mailer helped a major pharma company achieve a 65% response rate!
Some other AR statistics and predictions:
The AR market is estimated to reach a whopping $198 billion in 2025
By the year 2024, the number of mobile AR devices is expected to reach 1.7 billion worldwide.
The global AR market in automotive is expected to grow from $4.51 billion in 2021 to $14.44 billion in 2028 at a CAGR of 18.1%
In Conclusion
When it comes to social media, its popularity and effectiveness is undeniable. Social media provides brands with the ability to connect with consumers directly through their smartphone – something most people have on them all the time! Social media gives brands the opportunity to be entertaining and go viral. The rise of influencer marketing has helped consumers feel more emotionally connected to brands because brand ambassadors are no longer just famous celebrities but relatable humans they can identify with.
Direct mail has always been a tried and true reliable marketing tactic. Like social media, it gives consumers a connection with your brand, but unlike most other marketing tactics its' retention advantage is like no other: 90% of mail is opened, and consumers hold onto their mail for an average of 17 days!
Social Media and Direct Mail are 2 influential marketing tactics that are constantly evolving but as with anything in marketing, it needs to be done right to be successful. One thing they both have in common in this regard is understanding the audience you are trying to reach. According to Hootesuite, "You can't build a following without knowing who you're trying to attract. That's social media 101." The same is true with direct mail. You can have the most beautiful and extravagant direct mailer with an incredible offer, but that offer will fall flat if it's in the wrong hands. Research, test and if you are purchasing a list, make sure to purchase it from a reputable company. Also, keep your customer data clean and up-to-date! Running a multi-channel campaign that includes email can also help narrow down your list. In addition to helping you scrub your list, studies show that when you combine direct mail with digital media, it increases conversions by 10% – 25%. Now, that's a win win!
Cheers to a successful 2023!
2023 marketing, AR, augmented reality, direct mail, linkedin predictions, marketing predictions 2023, social media, tiktok predictions