We all know that video is king these days and that it's imperative for brands to have a strong video presence. In fact, according to this report, in 2020, 86% of businesses used video as a marketing tool. Of those, 93% said it's an important part of their overall marketing strategy. Social media has made it possible for video to be attainable and accessible to all. Consumers turn to video for everything from learning more about a brand before making a purchase to learning how to use a newly purchased product or service. Then why video in print?
Direct mail continues to pull in higher open rates and response rates than digital. Furthermore, direct mail is highly targeted so it's easier to get the right message into the right hands at the right time. Direct mail delivers a long-lasting experience that people hold onto. This is where video in print comes in. 
When you take a tried and true traditional medium like direct mail and incorporate an exciting and dynamic medium like video, your opportunity to make an impact is enhanced. Video in print offers a one-on-one experience like no other which is why some of the nation's largest brands have used it to make announcements, educate consumers on their products and services and make introductions. At a time when physical interactions are limited due to the pandemic, many brands have turned to video in print to deliver a more personal and long-lasting experience to their audience.
Take a look at how some industry leaders are using video in print.
Automotive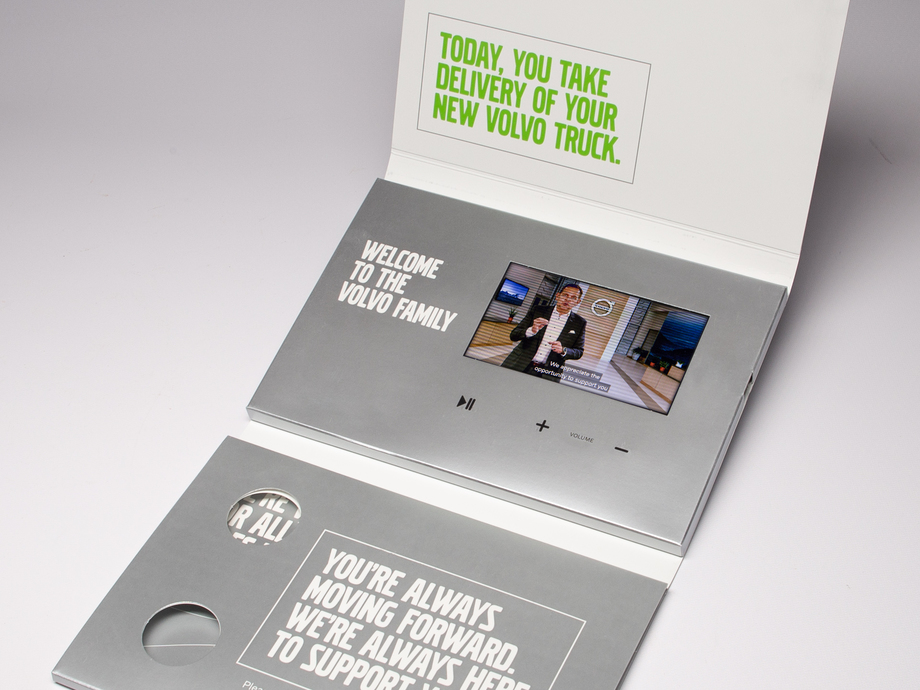 New Volvo Truck owners were given this "Welcome to the Volvo Family" Video Brochure designed by our US partners Structural Graphics. As a Volvo Executive delivers a video message, surrounding copy speaks to the long term commitment owners can expect from their new truck company. To help guard against the loss of the owners new keys and fob, the package also included a welcome gift; a Chipolo Tracker, along with full instructions for setting it up.
Pharmaceutical
Chiesi USA, used this video book to educate physicians on their Ferriprox medication. The comprehensive kit included a brochure stitched in of important safety and dosing information, graphs, details about their copay program and more! 
Travel
The video box was used to deliver world-class in-flight entertainment Bose headphones. The headphones were housed inside the box while a video screen on the inside panel featured information about ORXY ONE, Qatar's audio-video on-demand service.
Consumer Goods
VELUX Skylights used this video tent display to portray that VELUX Skylights is superior to its competition. The design they chose to do this was our table tent video box. The video screen is contained within the box. When you open up the box, the piece stands and locks into place displaying the informational video front and center. The video box also included play/pause and volume controls.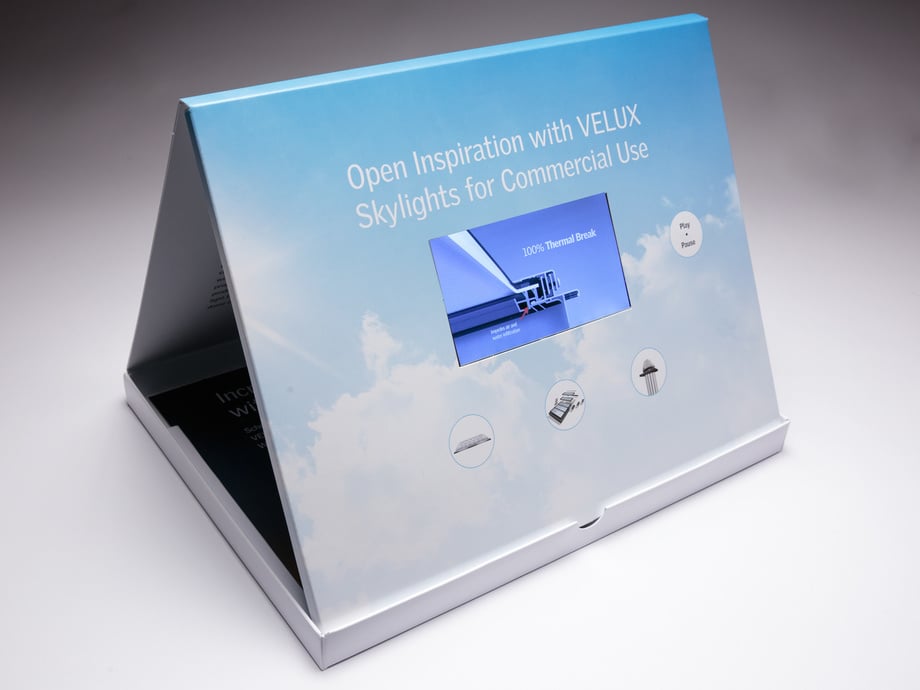 Kraft Peanut Butter sent this innovation launch box to key buyers which highlighted 2 new Hazelnut Spreads. The #KraftHazelnutChallenge program was for their key customers to try both the sugar reduced and crunchy versions. A spoon along with the samples were included and the box had a 7" LCD screen playing a video when opened.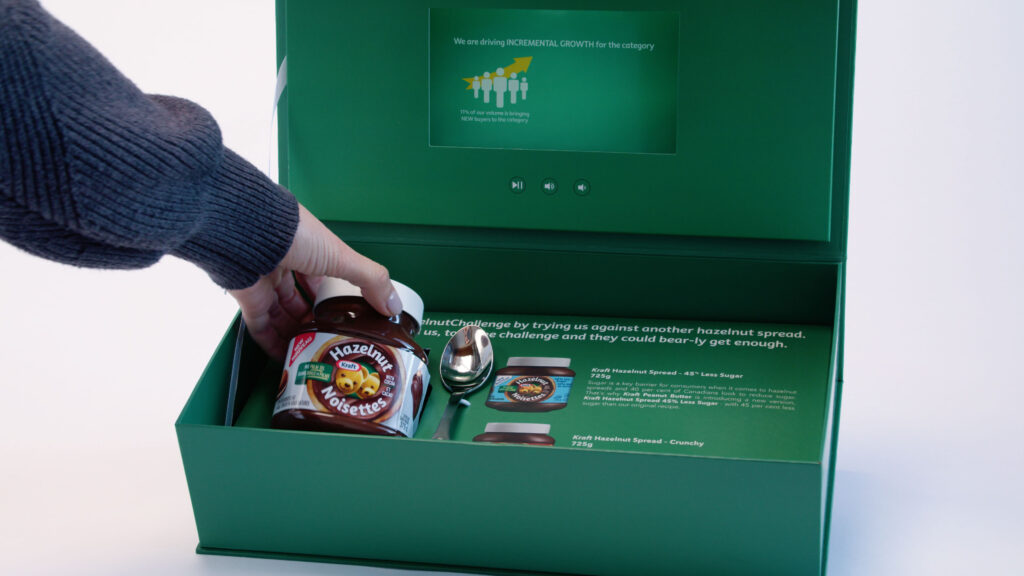 Higher Education
This video mailer by Red Paper Plane was used to captivate donors for the University of Notre Dame.
High Tech
Samsung used this video box as part of an in-store release. The box featured a pocket which held a full color booklet showcasing all the new features of the phone. The video screen played 4 videos demonstrating how to use the new features and benefits of the new phone.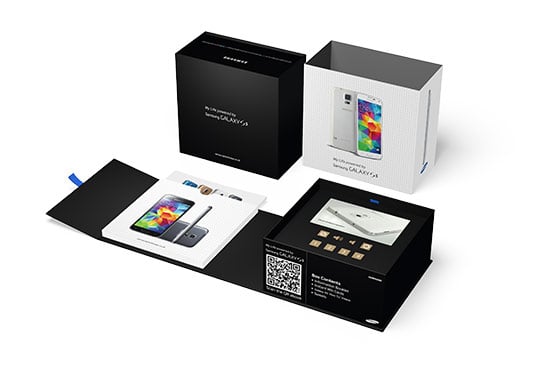 In Conclusion
Adding video to creative print executions delivers a one-on-one experience like no other. Video in print is perceived as special and personal while it is attention-getting, informative and likely to be held onto. If you're considering video in print for your next big campaign or introduction, take a look at some of our video in print designs for inspiration and contact us when you're ready to get started.
direct mail, video direct mail, video in print, video-in-print