Timeless entertaining and unexpected, the dynamic Staged Mailer design has been a fan favorite for years. In most instances, it ships flat, making this design postal-friendly and cost-effective, but when you open it up, there is nothing flat about it. The Staged Mailer has been used to present pop-up replicas of buildings, products, logos, etc. For this design, literally all the world is a stage. Here are a few ideas of what's been achieved with this design:
Product Demonstrations
Companies have used the Staged Mailer to showcase their products in a unique and interactive way. When opened, the mailer could reveal a series of pop-up scenes demonstrating the features or benefits of a product. It could be particularly effective for complex or visually appealing items.
BASF used the staged mailer design to promote 2 of their pigweed prevention products. The cover of the mailer features 3 die-cut images of fields. As you pull down on the bottom panel, the mailer opens up to reveal staged pop up images of pigweed to depict what could happen if fields are not treated for these invasive plants. The back of the mailer featured a QR code that lead recipients to a unique URL where they could learn more about the new products.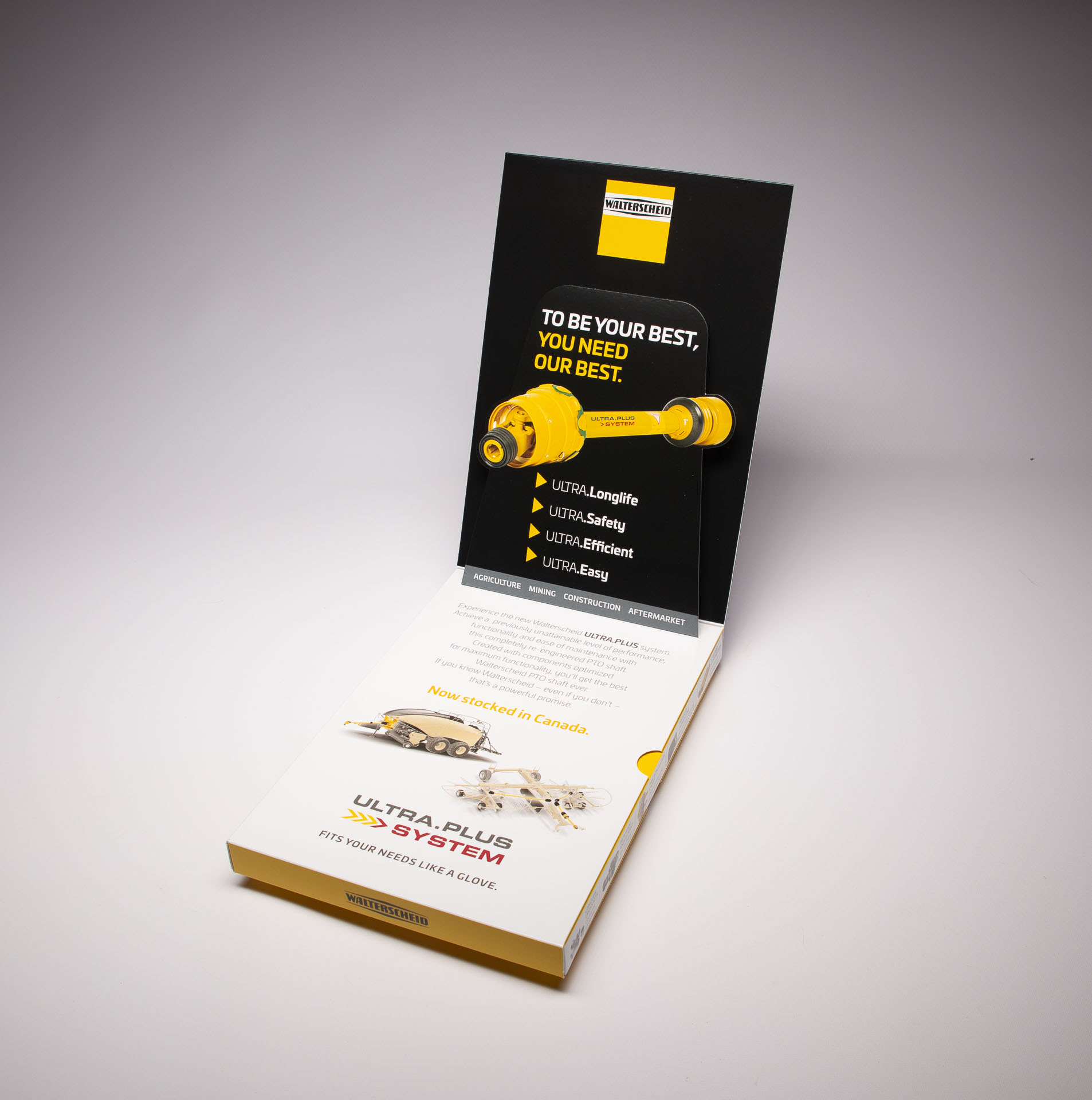 Walterscheid, a global player in the manufacturing and sale of driveline technology knows how to deliver a nice premium. They used this kit to announce their new Ultra Plus system as a tradeshow handout as well as a mailer. The inside of this kit featured a staged pop up of the new product and a well that pulled out and locked to reveal a pair of branded work gloves.
Pop Up Replicas
Imagine receiving a Staged Mailer that, when opened, reveals a beautifully detailed pop-up replica of famous landmarks such as the Eiffel Tower, Statue of Liberty, or Taj Mahal. Each stage could unfold to showcase different aspects of the landmark, creating a sense of wonder and exploration.
The University of Dayton wanted to provide admitted students with a piece of the campus community to keep in their homes that would help generate excitement around being accepted. They used this staged pop up design by our US partners Structural Graphics which featured iconic structures on campus including their chapel and unique student neighborhood. This mailer was included in a larger acceptance packet.
The goal of this campaign was for prospective students to share the pop up brochure on their social media channels, and that is exactly what they did. By posting static images of the project, and sharing GIF's of the mailer in action, a positive online buzz was created for the University of Dayton.
Working with FCB Health, we helped produce this staged pop-up reference guide to educate physicians on the different attributes of the COSENTYX® SensoReady® Pen. The inside of the guide featured a pop-up paper replica of the pen at the top while the bottom of the guide featured a tabbed reference guide allowing the information to be delivered in an organized way.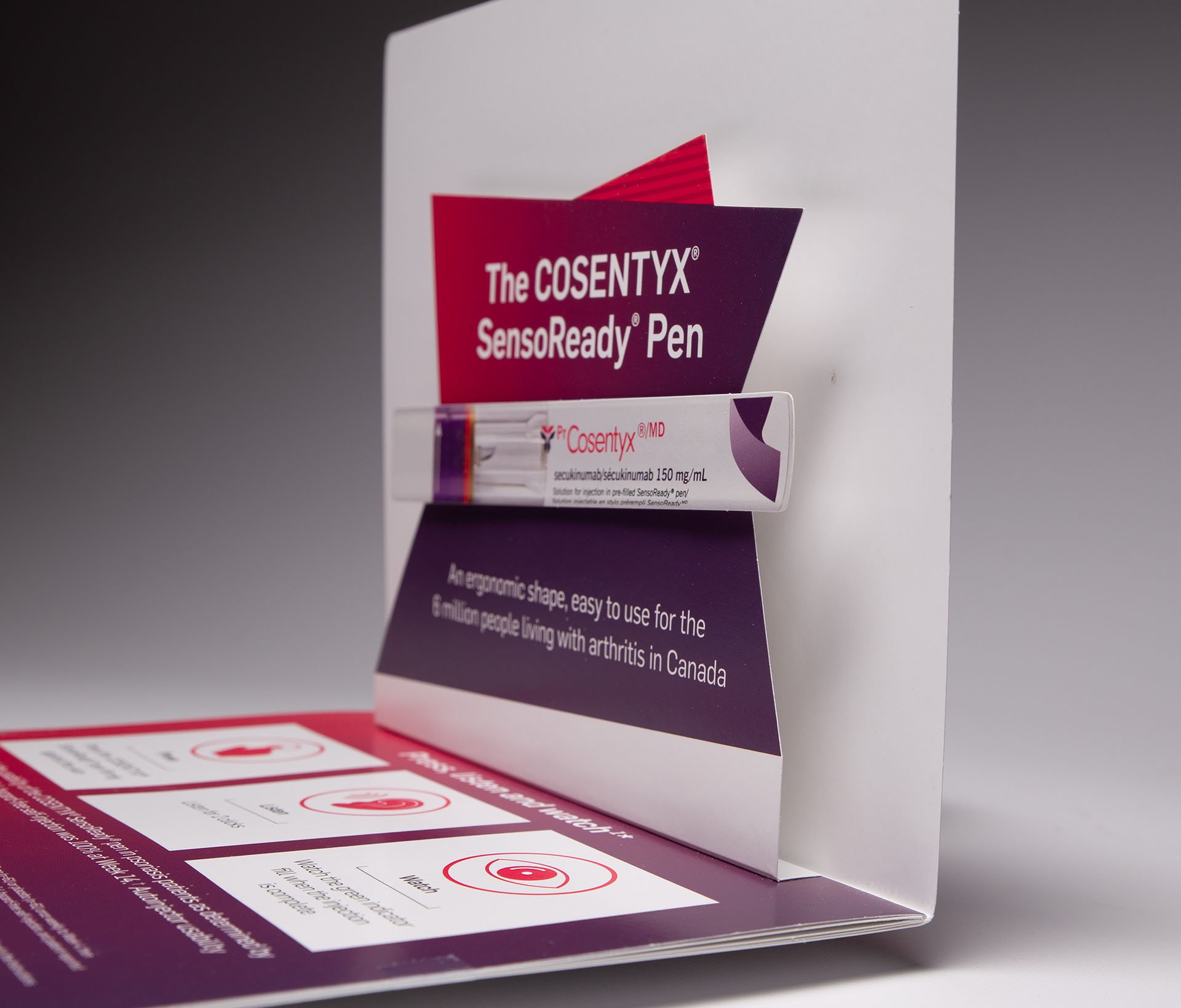 Storytelling
The Staged Mailer design lends itself well to storytelling. It could be used to present a sequence of pop-up scenes that narrate a story or depict a journey. Each stage could unveil a new element or staged elements, creating a captivating and immersive experience for the recipient.
We used it as a whimsical holiday card to spread some cheer. The holiday card shipped flat, but when you opened it up, a dimensional reindeer family displayed in front of evergreens automatically popped up.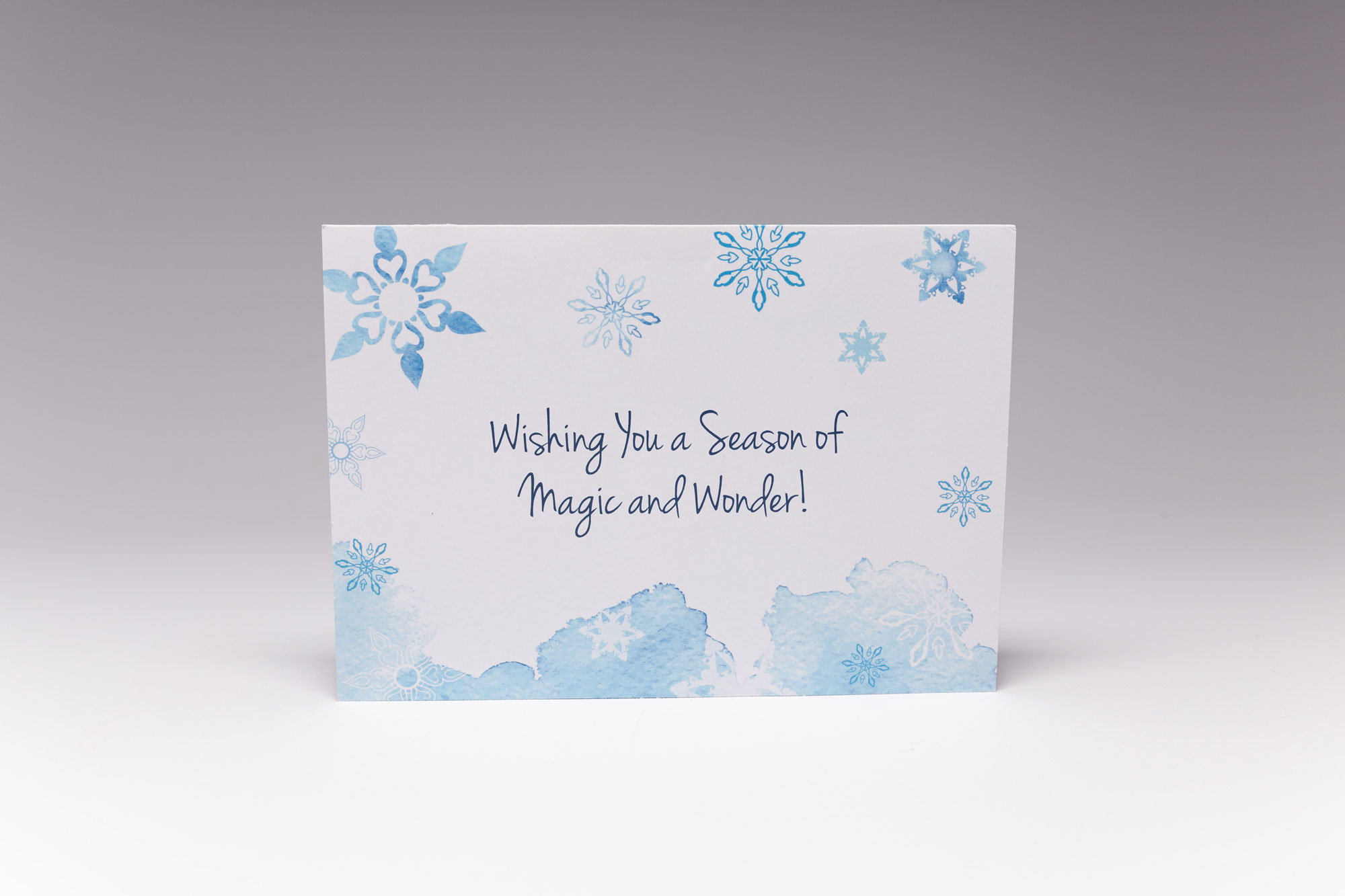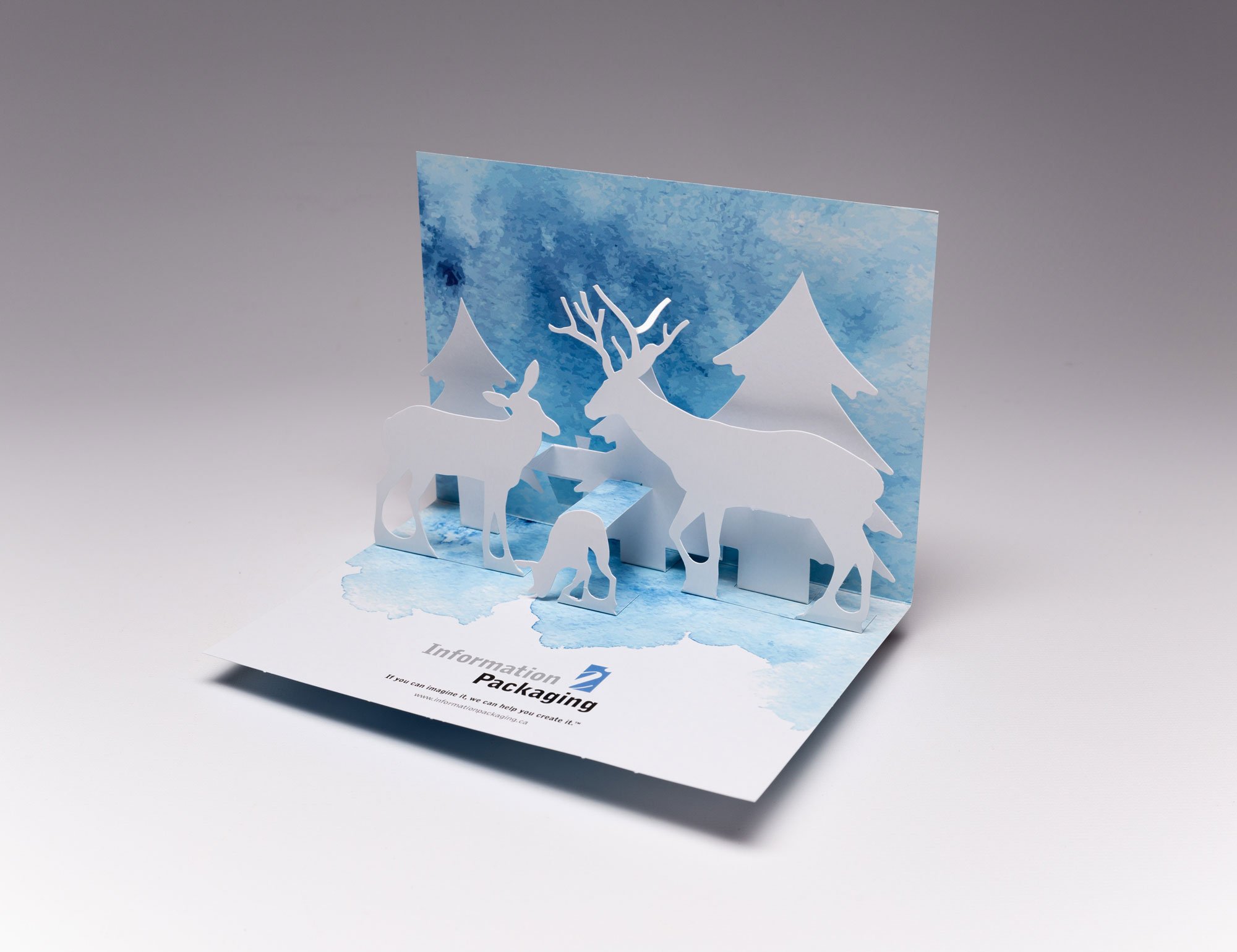 Invitations
Event organizers have leveraged the Staged Mailer to send unique and eye-catching invitations. The mailer could unfold to reveal a pop-up scene related to the event theme, setting the tone and generating excitement. It could be especially effective for theatrical performances, themed parties, or product launches.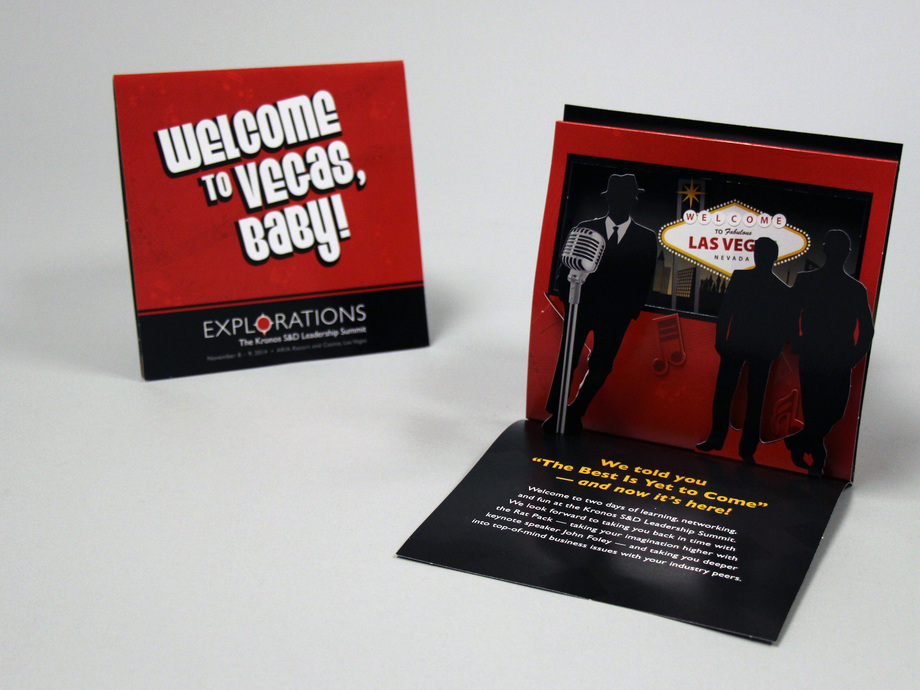 In Conclusion
These are just a few examples to spark your imagination. The possibilities for the Staged Mailer design are vast, and it all depends on the creativity and objectives of your campaign.
Contact us to learn more about how to incorporate the Staged Mailer design into your next campaign.
content marketing, content marketing strategy, digital marketing, direct mail, mail, print advertising, print marketing