We were recently reading an article related to content marketing trends and one paragraph, in particular, stood out to us. It read: "As more content goes online, consumers can find it hard to find the information they really want and need. As a result, marketers will need to find new ways to differentiate their content with creativity, new formats, research, and unique approaches." We couldn't agree more.
Although digital marketing has grown exponentially in recent years, traditional print marketing continues to be effective when delivering that targeted one-to-one connection with consumers especially when used in creative and unconventional ways, and when it comes to content marketing it's all about delivering the right message to the right people at the right time. Here are some examples of how some industries and brands are delivering relevant content using print effectively.
Higher Education
One advantage of print marketing is that it's tangible and more memorable than digital ads or emails. With an attention span of 8 seconds or less, capturing the focus of prospective students can be challenging. A well-designed print piece can catch someone's eye, stick in their memory long after they've seen it and is more likely to be held onto. Print marketing can be targeted to specific demographics or geographic areas, which can be particularly useful for local businesses or those with niche target audiences, like incoming college students who are more likely to respond to content that speaks to their interests and goals. Additionally, it also plays really well with social media. Delivering and creating shareable content can help encourage your audience to spread the word. This example for University of Windsor checked all of the boxes.
University of Windsor targeted accepted students specifically with this mailer to generate excitement and help increase acceptance rates. This non-conventional mailer featured colorful imagery and a QR code that launched a YouTube video highlighting testimonials from current students. The back of the mailer encouraged students to share their excitement on social media.
Portage College used this mailer to encourage prospective students to participate in a special offer. The cover of the mailer featured the offer and when you pull out the tab, a panel slides out and locks to reveal a unique URL and QR code that students could visit or scan to learn more.
Business and Consumer Services
Canada Post used this Pop Up Cube as an interactive resource for customers. The cube targeted business customers specifically and was used to invite them to explore the many sides of Canada Post Smartmail Marketing™. The cube featured links to relevant case studies, exclusive video content, essential guides and expert insights – all navigated with ease thanks to custom QR codes.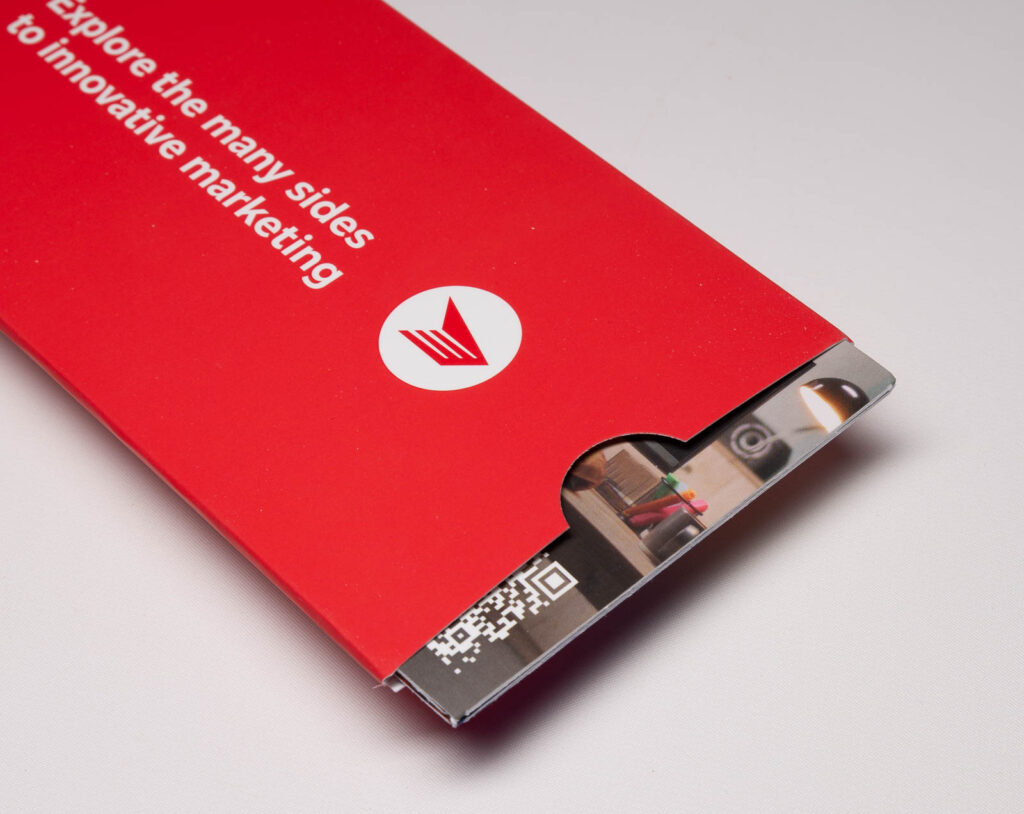 All the feedback on the cube has been extremely positive.  Everyone loves the experience of getting the cube in the mail and we're tracking as the cube drives traffic online through the QR codes."

Rob Simon
Enterprise Marketing Manager, Smartmail Marketing | Canada Post
FedEx used this pop-up cube to encourage businesses to sign up for FedEx delivery services and to extend a special offer to first-time customers. The mailer shipped flat, but inside the iron-cross mailer was a replica of a FedEx box that automatically popped up and out of the mailer. The bottom panel featured the special offer as well as unique URL for people to sign up.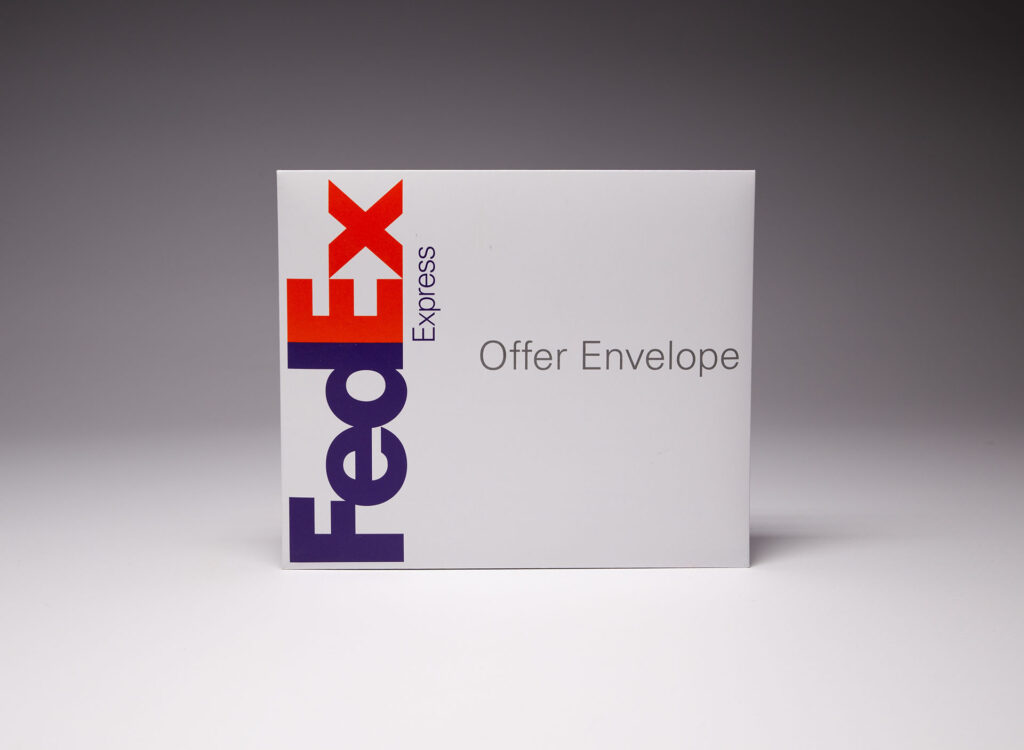 Financial Services
Marketing financial products and services involves understanding the needs and preferences of your target audience, developing products or services that meet those needs, and communicating the value of those offerings to potential customers. In an industry that is constantly evolving and adapting to changing market conditions, customer needs, and regulatory requirements, financial institutions often introduce new offers and interest rates to attract the right customers and remain competitive. However, it's important to strike the right balance between being informative and engaging, while avoiding overly dry or boring content, all while staying relevant.
RBC Royal Bank was looking to target the agricultural industry specifically with information about their RBC Equipment PurchaseLine™. The mailer shipped flat but then pops up in the center to reveal a display panel with information about this special financing offer.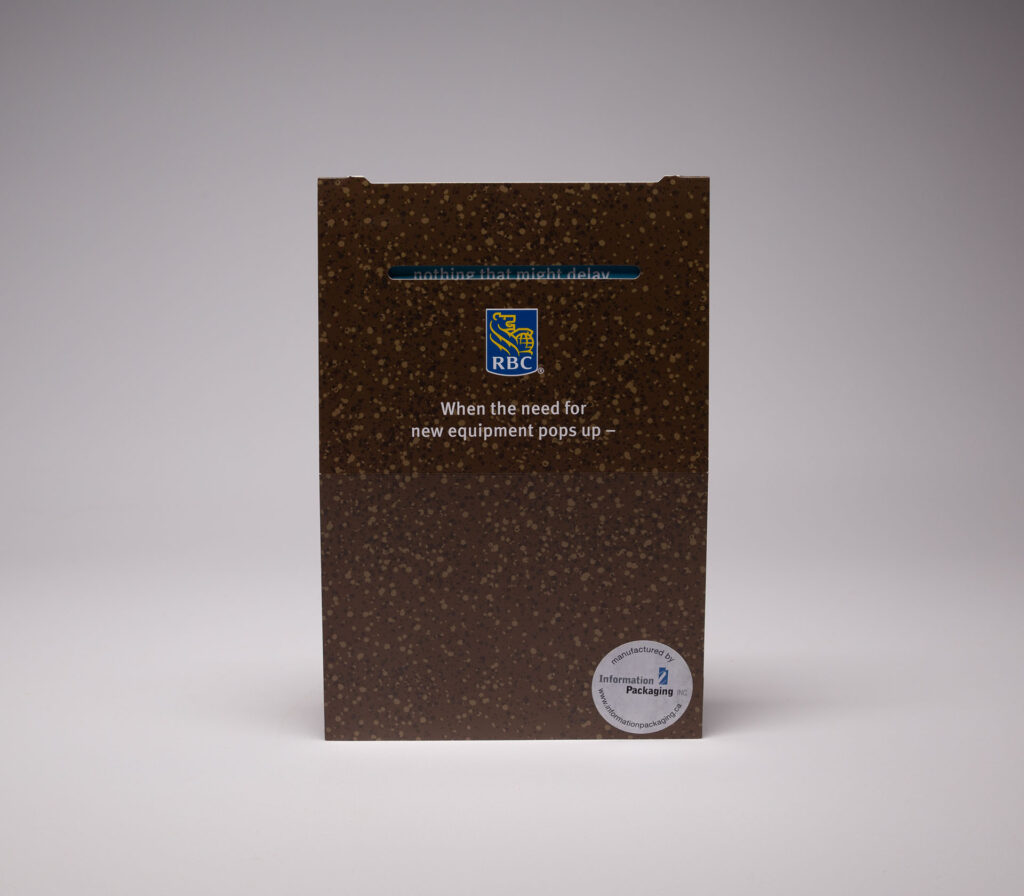 Technology
Standing out in today's highly competitive high tech industry can be challenging. Companies need to differentiate themselves and attract customers. Standing out in this industry requires a combination of innovation, reputation, and branding. By focusing on these areas, companies can set themselves apart from the competition and attract and retain loyal customers. Telus Telecommunications knows this all too well.
They used this mailer to distribute a special offer to households via neighbourhood mail. When you open up the cover of the mailer it unfolds, not once, not twice, but three times to reveal a special bundle offer on the inside. The mailer also featured a unique URL that customers could use to sign up.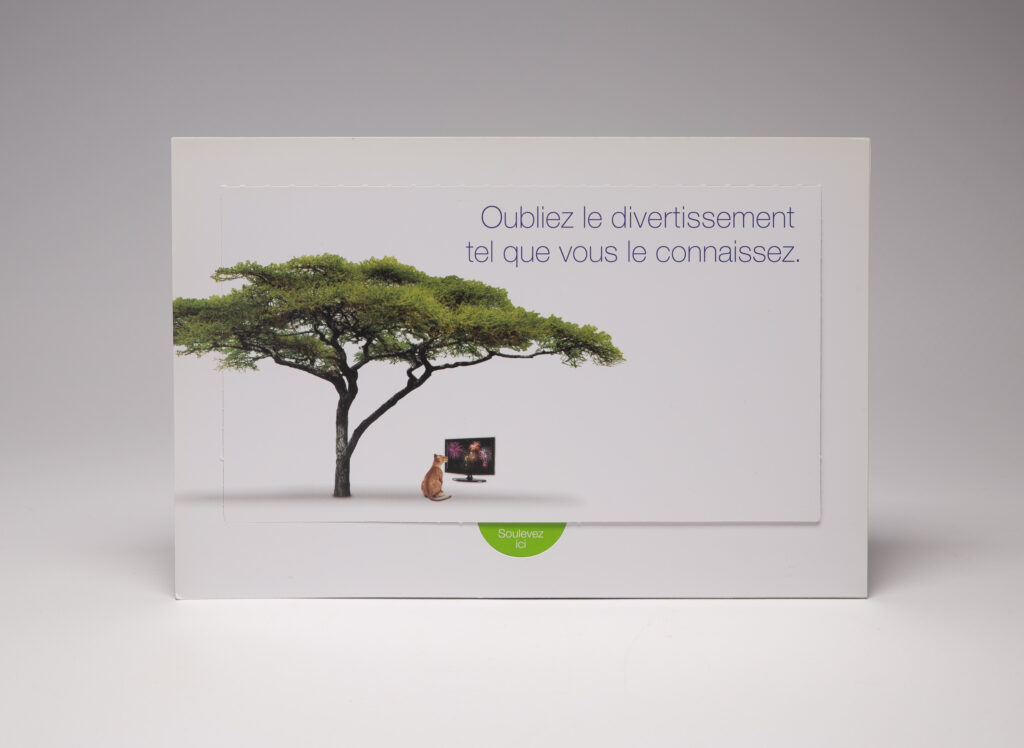 In Conclusion
The best content marketing strategy will depend on the goals and target audience of the business, as well as budget and available resources. It's important to really understand the audience you are trying to reach. From there, you can develop a content marketing plan to help you reach your audience with a relevant message and offer. We believe a combination of really good print and digital marketing is the most effective approach. Lastly, continuously measure the performance of your content and make adjustments based on the data. This could include tweaking your content strategy, adjusting your messaging, or optimizing your distribution channels.
Contact us to learn more about how to incorporate print into your content marketing strategy.
content marketing, content marketing strategy, digital marketing, direct mail, mail, print advertising, print marketing