What do you do when you want to communicate a then and now, an old before new, a problem and solution or a cause and effect in print? Here's one way. The Changing Picture! This design has been a client favorite for years because it is impactful and effective at communicating any sort of before and after. Pull the tab, and the picture or message on the cover automatically transforms like this:
We love seeing the creative ways our clients have used this design. We've seen this fella used to announce a logo redesign, demonstrate the effects of a medication and make a big reveal. Take a look at some examples.
Neutrogena Die-Cut Changing Picture
Neutrogena used it to announce its new daily cleanser to consumers. The mailer was die-cut in the shape of the new cleanser bottle while the inside featured the changing picture mechanism which was used to illustrate the benefits of the product.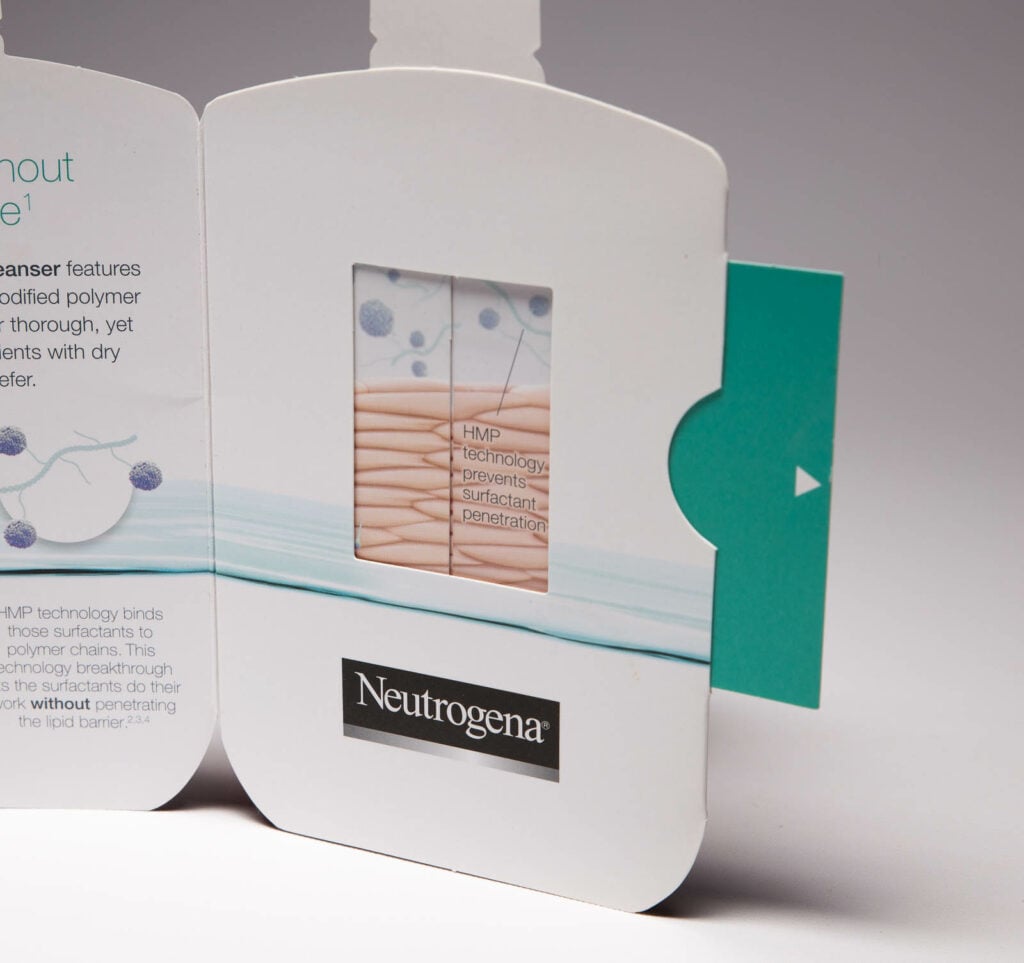 Cintas Changing Picture
Cintas used the Changing Picture design to communicate how its Signet® Chemical Services can save space, time and cost! The inside of the mailer featured our Changing Picture mechanism which allowed Cintas to give a visual before and after demonstration, in print, of how businesses could simplify with Signet Cleaning Chemical Service.
Scotiabank® Changing Picture
Scotiabank® used it to introduce a new technology. The image in the window featured on the cover immediately transforms from an image of old technology to an image representing newer technology as you pull out the right-hand tab. The inside of this self-mailer featured information on how to upgrade from older technology by downloading Scotiabank's digital token app.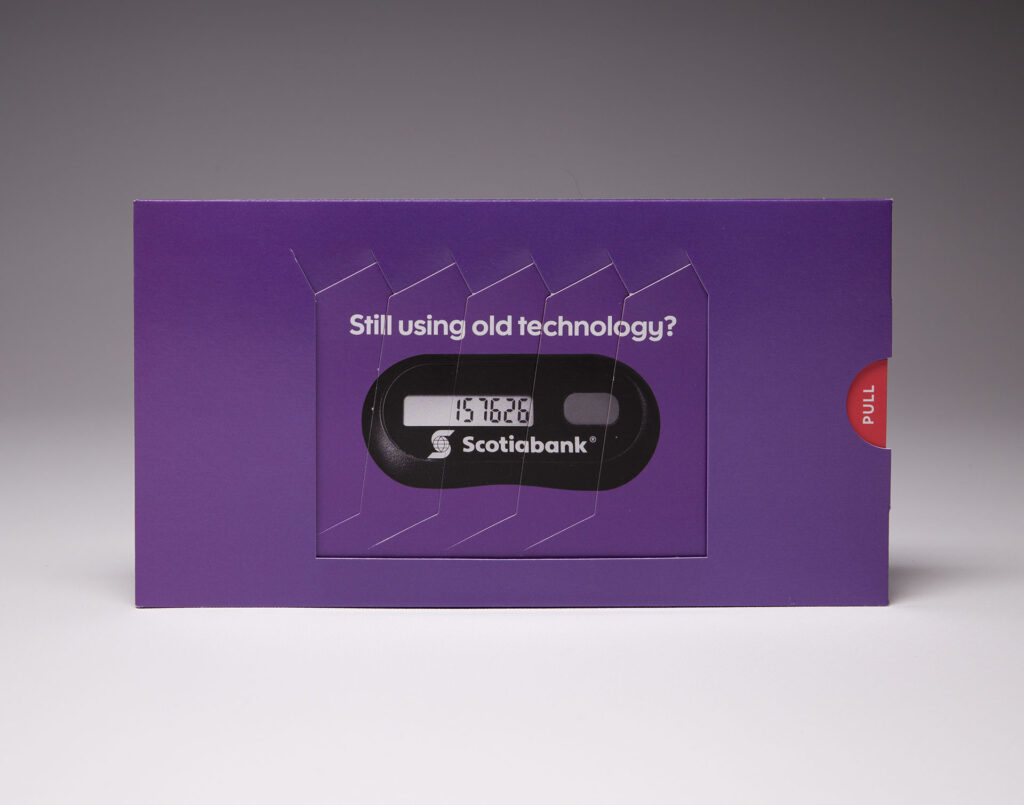 And then there's the 3 Phase Changing Picture™…
Like the Changing Picture, the 3 Phase Changing Picture™ allows you to show a before and after effect but in 3 phases or 3 different images and altogether. It's also a great way to build on a message. Here's an example:
Bayer CropScience used this interactive design to demonstrate the effects of Folicur® for treating crop disease. The cover of the mailer features a die-cut window with an image of a diseased crop. When you open the mailer, the image in the window automatically transforms to an image of healthier crop. Open it up one more time, the Folicur® logo is displayed in the center which was perfect for building anticipation around their messaging and brand.
A Game-Changer
This versatile design is a dynamic and effective communication tool and cost-effective to mail because it ships flat! Might we add it's a game-changer when it comes to communicating any message related to transformation. When you're ready to change up your marketing, contact us. We would love to brainstorm with you on how to make this design work for you.
direct mail, print, print advertising, qr codes